Uganda's finest R&B and Afro-Beats singer and songwriter Ykee Benda has today officially sworn in as the new Uganda Musicians Association (UMA) president. At the same function, songstress Cinderella Sanyu commonly known as Cindy Baibe in the showbiz world, also sworn in as the new vice-president of the association.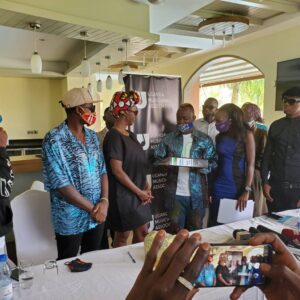 Both singers were legally sworn in today at a ceremony held at Mestil Hotel, Nsambya as former president Sophie Gombya handed over the office to pursue her political ambitions.
In his statement, Ykee Benda revealed few things he's to start with and one of them is having UPRS restructured so as to the artists to earn more out of their works. He further explained UPRS and talked about a website that was launched last week.
"UPRS got a new website, this website is going to be representing what UPRS is. However, it was done with help from NITA… Therefore we shall all use this website to register to become new members of UPRS. Artists will need their National IDs, Email addresses, their contacts, date of birth, label, Payment models – We can do VISA, Mobile money, or Bank, The website was launched last week, therefore we shall let you know when the registration shall begin," Ykee Benda stated.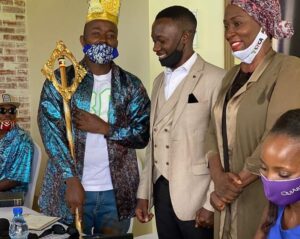 "After registration, is when we shall sit and have a general meeting and to vote the board that shall run the UPRS. Therefore don't fail to register because you need to have a say on this body", Ykee Explained.
However, considering whatever is going on around the country, people need entertainment. We as musicians want to entertain the people like you for votes out there,,, Therefore I am pleading to the president to allow us to have a meeting and have artists back on stage without violating the SOP's. Therefore that is the most important remark of the day concerning musicians in this country, "  Ykee Benda concluded.
The Boom Party Hit maker Cindy Sanyu promised to serve the association wholeheartedly and to exhibit good leadership skills while at the helm of the association.
Uganda Musicians association ( UMA) was formed around 2017 and is licensed under the National Union of Creative Performing Artists and Allied Workers (NUCPAAW), to represent musicians, producers and artist managers. It was formed to protect, promote and preserve Ugandan music, and advocate for the interests of its members to the government, the music industry, the media and the public.