Gospel deejay, Ditie256 is all set to host his first-ever event, The Ultimate Meat & Groove, which is scheduled to take place on May 27, 2023, at Jael Kitchen Naguru.
The event promises to be a spectacular show, with several gospel artistes, dancers, comedians, and DJs showcasing their talents. In addition, the event will feature indoor and outdoor games, ensuring that there is something for everyone.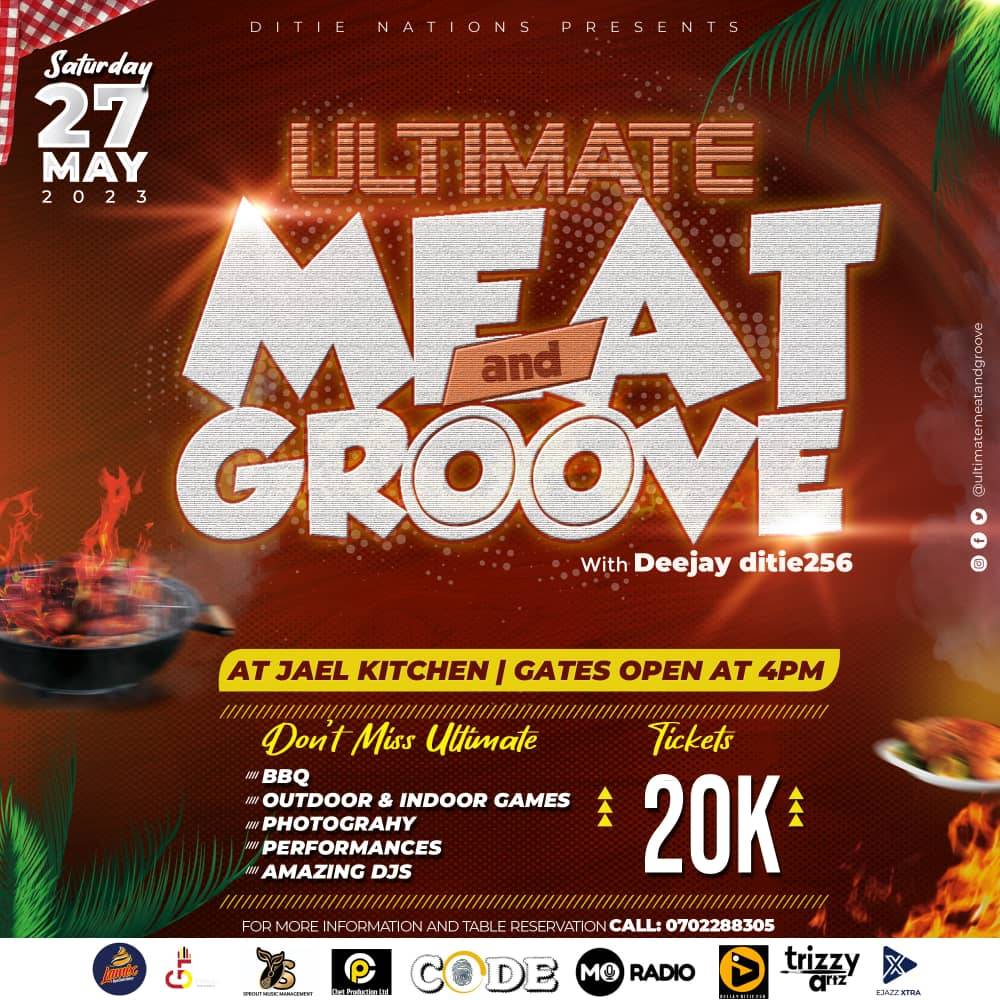 For Ditie256, this inaugural event is a significant milestone in his career, which will set him apart and add more weight to his name. The deejay has fearlessly embraced every opportunity to take his skills to the next level, and this event is no exception. It is expected to attract both mainstream and gospel artists who are excited and confirmed to attend and hang out with his fans.
Ditie256 expressed his gratitude for the overwhelming love and support he has received from fans and industry peers, saying, "It shows people notice what I do, and this is my biggest reward – to see many appreciate my work, from just serving normal mixes, but also willing to grow with me."
Music digital expert, Luckimatic, commented on the upcoming event, saying, "I've always seen DJ Ditie256 as a focused creative mind when on the task – He does what is needed to be done and doesn't get caught up in how big it is. It is a big deal to have this type of representation, which is a measure of creativity that can make an impact not only in the gospel fraternity but also in the secular world."
Ditie256's determination to create new legacies and pave a path for his fellow deejays in the area is evident. The Ultimate Meat & Groove is just the beginning of what promises to be an exciting journey for the talented gospel deejay. Fans and industry peers alike are eagerly anticipating the event and are ready to witness the deejay's skills in action.
The entrance fee for the event is only UGX 20k making it an affordable option for anyone looking to have a good time