In April, uganda's award winning rapper Navio dropped his 15 track album, that was officially launched online , dubbed ' strength in numbers ' and statistically its the Top selling Ugandan Album of the year as it has literally been trending throughout the last few months.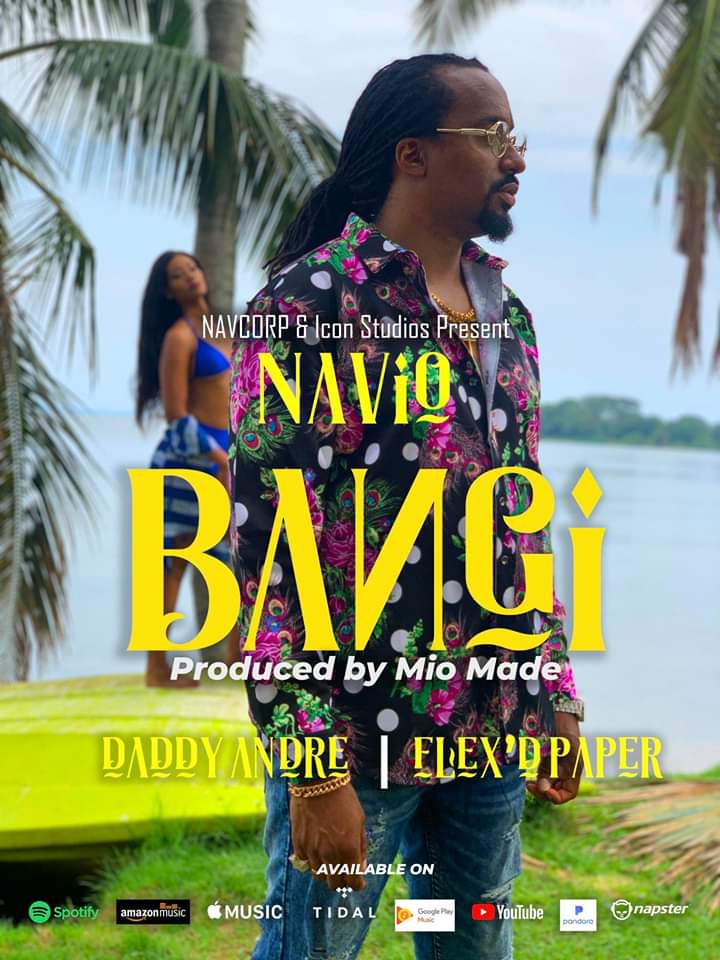 Yesterday Klear Kut boss dropped his first official single of the year and it's track 6 off the album and the first to be pushed after the album, titled BANGI where he teamed up with Daddy Andre And Flex D'paper who have in the past years gained ground in unpredictable ways with Andre becoming a household sound Engineer/producer in East Africa and Flex achieving the Video of the Year accolade at the UG Hip Hop Awards.
On this simple Love rap ballad arranged and produced by Icon studios head of production, Mio Made, Navio exhibited his versatility and diversity as he was able to rap and to sing. As usual, Andre came in with his sweet sharp voice as he emotionally delivered his lyrical content as Flex sealed it with his good rap style. It's a beautiful piece with all good music ingredients
This colorful and Eye catching visual was directed by Sasha Vybz who is the most sought after Director in EA right now- outdid himself in the video, with Pineapple Bay for the first time in Lake Victoria acting as the backdrop for this amazing video. The MV Vanessa was the boat that was featured and the waves of Lake Victoria around her bow made for a quality ride that could be felt in the video. The song itself was produced by Icon Studio's own Mio Made who has been behind a slew of hits this year.
watch the video here : https://youtu.be/9d8j-ABZAn8