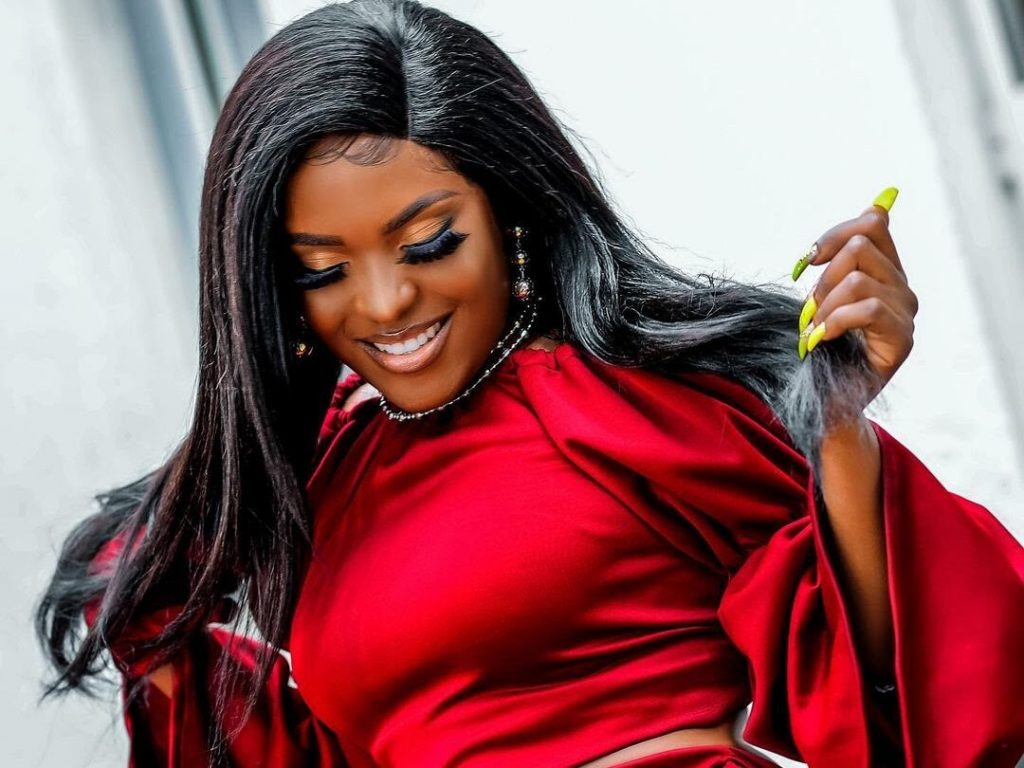 Singer Aroma is over the sky for having been named MTN Caller Tunes November Artist by MTN Uganda.
The singer's collaboration dubbed "yoola" with Kampala Boys formerly B2C which was released 4 months ago with now 546k YouTube views , won her the award.
The song has had airplay all over the country and has been tipped to be one of the most trending songs for 2021 – catapulting the young and gifted Aroma to critical acclaim to the point of getting the attention of music enthusiasts to add the song as their favourite caller back tunes.
Around July 2021, MTN Uganda revived the MTN CallerTunez Awards so to recognize and reward both the artists that create the content used as caller tunes as well as the customers who download and use the tunes artistes every month for the duration of the promotion due to end in December.
Artistes with the highest number of downloads every month would win UGX 2,000,000 per artiste as explained by Somdev Sen, the MTN Uganda Chief Marketing Officer, earlier this year.
Other artistes that have been recognized and awarded include Liam Voice for his 'Love olinonya' , Victor Ruz for his 'Love Legend' amongst others.
Aroma has another love story song that you need to add on your playlist tagged "Tokisusa", kindly stream it here.
Congratulations to the talented Butterfly music signed Aroma.