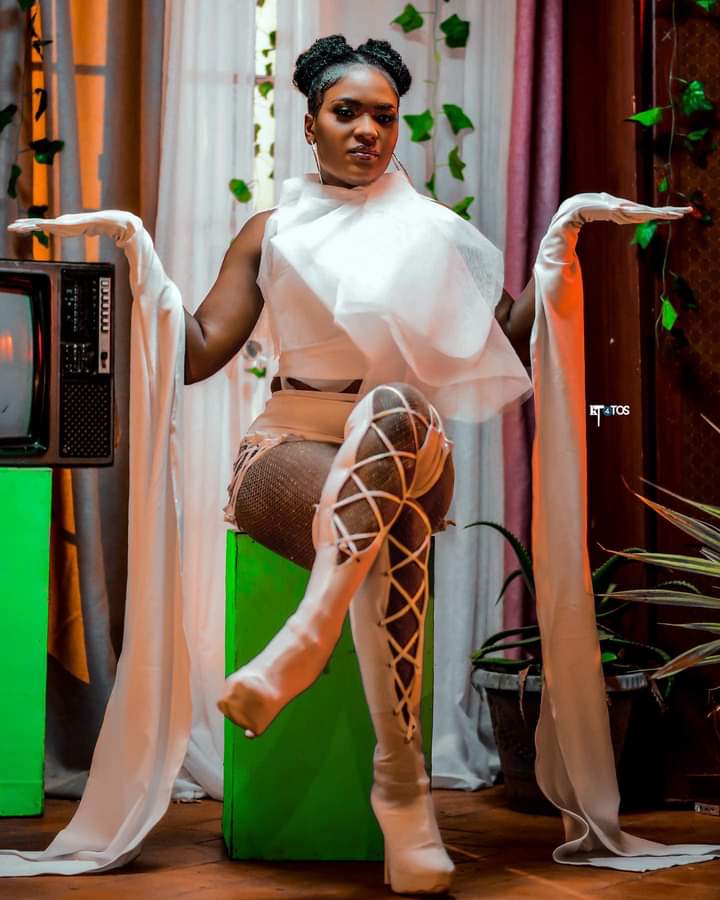 Yes, Aroma is on a rise and we can't deny it. She's currently the fastest rising female act in the industry and shows great promise in the space after she topped charts with her effort with B2C soljas dubbed 'Yoola' that's believed to have catapulted her more.
The butterfly music signed queen with bags of talents, is back is here again with another beautifully crafted piece of music she titled "Tokisusa".
'Tokisusa' which is loosely translated as 'Don't do it exceedingly", is a mesmerizing union of melodic, Afro-touch and Aroma's sultry laid-back vocals that will no doubt guarantee that this song is on repeat on airwaves and speakers in the space. As produced by Nessim Pan production, It's spiced up with pensive love lyrics and an infectious hook where she croons to the love of her life as she allows him to do whatever he likes with her so long as he doesn't do it extremely.
To push it to a wider audience, the song is accompanied by eye-catching music visual directed by Award-winning cinematographer Zyga phix who interpreted Aroma's lyrics well with scenes of two people in impressive neon set up relishing in their affair.
The video still features known tik tokers the likes of Ivo official, Outabrian among others, who gave it a reason not to take your eyes off it.
Take a gaze.