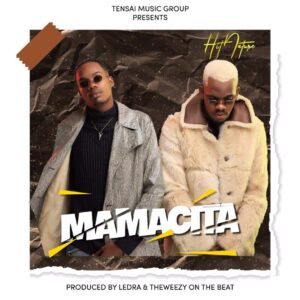 Following a successful release of their great projects like Byonkola with Irene Ntale, Oyomba among others earlier this year, the music duo Hitnature blessed their fans with another mid-tempo afro-beats Piece tagged Mamacita.
'Mamacita' which is a spanish word to mean attractive woman, has great production skills programmed and mastered by Ledra and The Weezy respectively. On the song, the duo blended English, Spanish and Luganda lyrical content with a sexy voice tone in the background as they profess love to that special stunning lady who gives them much excitement.
The TENSAI Music group signed duo, is determined to take Ugandan music to new heights with its creative ways of delivering lyrical content that is mostly companied by exceptional production crafted by Theweezy who doubles as the Record label CEO, who is better known for producing amazing and exceptional bangers.
Kindly listen to this the song here:
Ever since their viral track Twazikoze, they have been in the news which has yielded positive results as people are sill jamming to the never-dying track, it's still their living testimony.
You can as well connect with the duo on all social media Platforms