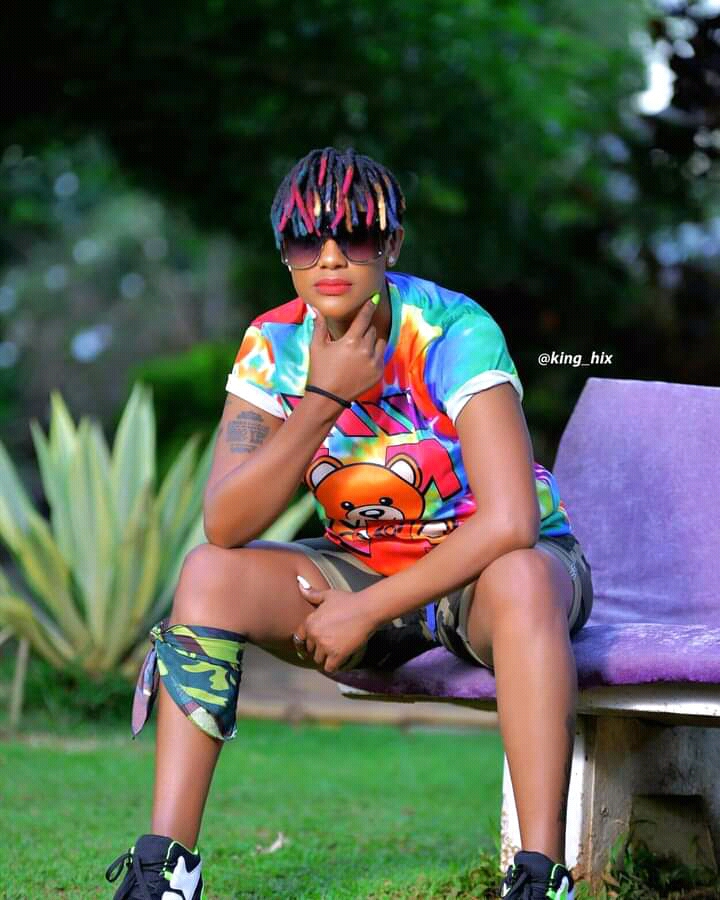 Dancehall star Anita Tushabe a.k.a Anita Da Diva has outed her comeback song dubbed "kanamba". The video that is being played on some media houses is like a resurrection for the songstress who has been off the music reader for a number of years. It was produced by Eddie Dee and directed by Zyga Phix.
In the song, she confesses that she got new love from a new man who has changed her into another person, purely happy by healing the wounds inflicted onto her by her previous lover.
Watch the video
She is reported to had gone through a tough time after she confessed that her husband had been beating her up.
With the group called Dream Galz, Leila Kayondo, Renah Nalumansi and her, she penetrated into the industry but was more popular as a solo singer with her releases like Zero distance, dance overnight, kaliba and many more. We pray that her career comes back to life.