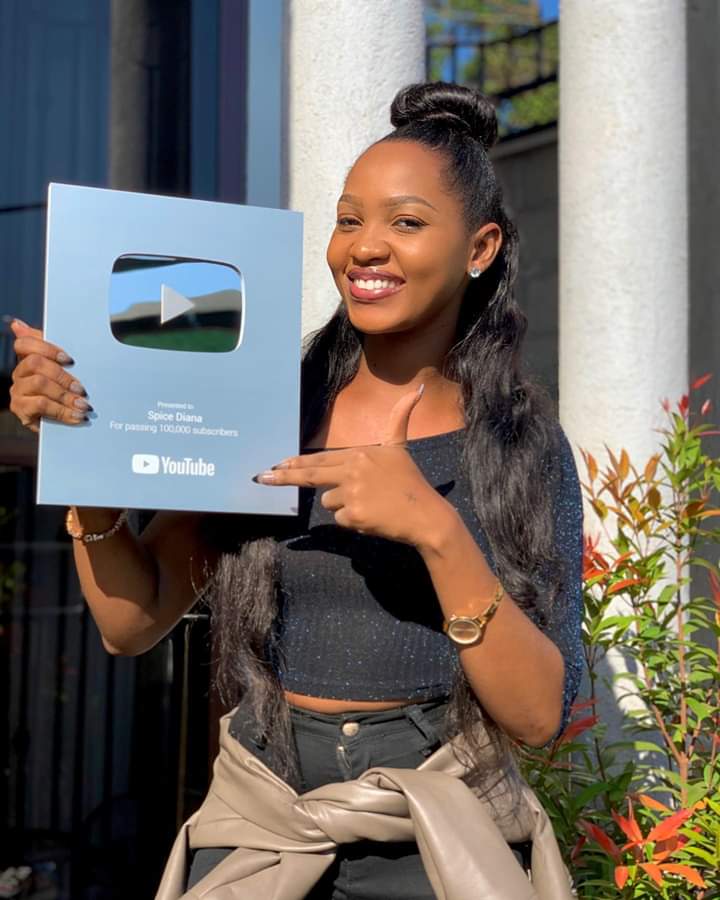 An American online video-sharing platform YouTube , headquartered in San Bruno, California has honored Uganda female singer and ' 32 ' hit maker , Diana Namukwaya , known professionally as SPICE DIANA with a Silver Play Button , for hitting 100k subscribers on her official channel.
Spice becomes the first Ugandan female artiste to been honoured with this button play award. An excited Spice Diana who started her music career in 2014 with her hit single Onsanula that later won her an award in 2015, and popularly known for her energetic performance , shared the news today on her social media pages expressing gratitude to his fans in the comment section for the overwhelming love.
YouTube Creator Awards, commonly known as YouTube Play Buttons, are a gift from YouTube that serves to recognize its most popular channels. These awards are based on a channel's subscriber count, but are offered at the sole discretion of YouTube. Each channel is reviewed before an award is issued, to ensure that the channel follows the YouTube community guidelines. The channel reserves the right to refuse to hand out a Creator Reward, which it did not previously award to select channels with horror or political content, as well as various critics.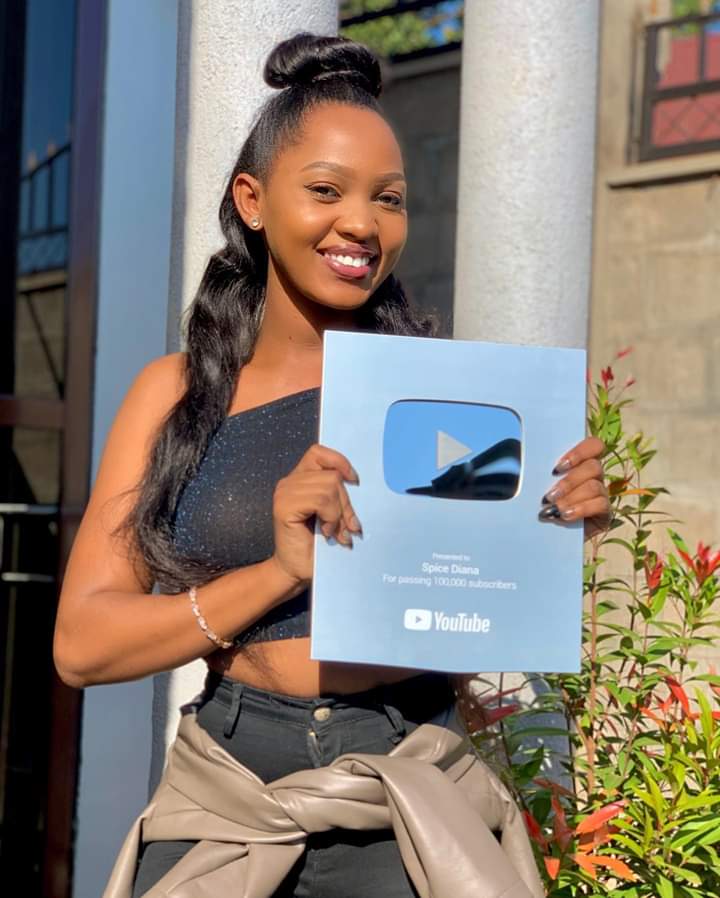 YouTube recognises channels on its platform with the Silver Play Button (100 000 subscribers), Gold Play Button (1 million subscribers), Diamond Play Button (10 million subscribers), Custom Creator Button (50 million subscribers) and Red Diamond Creator Button (100 million subscribers).
Congratulations to Spice Diana and her fans for this win.