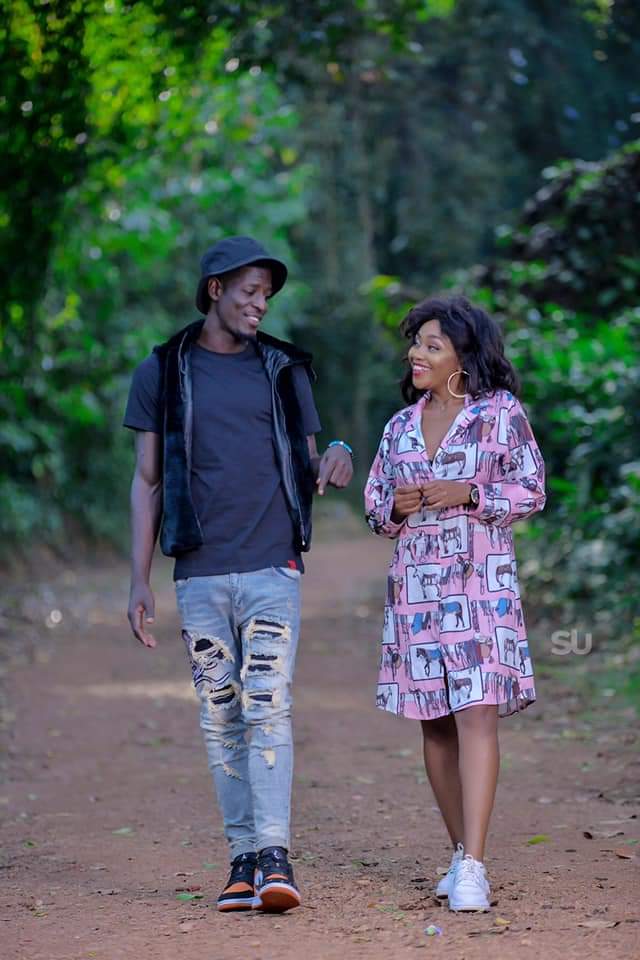 Uganda is gifted by nature and talent, this is so true. Besides comedy, the comic duo Maulana & Reign have continued to exhibit their singing abilities. Their first track was contemporary one guitar piece 'Nyoko' which is translated as 'Your Mother' a song that wonderfully celebrates beauty in its various forms and it's official music video has more 106k views.
The duo is here a gain to cement their position with another and undoubtedly sweet sensational love story piece featuring talented songstress Bettina Namukasa dubbed 'Long Time'. The piece with Producer Davie production skills, brings out the beautiful emotions of both Maulana & Reign and Bettina as they expresses their feelings and how they have been missing each other in the lockdown time. The tune is set on a mid-tempo band music groove that fits perfectly with the heartfelt love story concept.
Both artistes delivered with their pleasing textured voice, backed by sweet lead guitar melodies that will make you want to enjoy the song more. The dynamic comic duo, bring forth  a well-scripted song with eye catching visuals directed by Darlington ( Zero One media ). It's a video worth watching time and again
No disappointment from the acts with the correctly placed scenes and actions of the magnificent video that is not only on a well-edit and direction by the director, but as well the characters.
Kindly Watch it here: