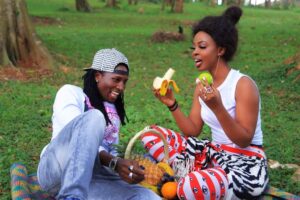 Uganda's multi gifted hip hop artist, composer, Producer, actor and fitness model, Lyrical mycheal outs visuals to his love rap piece captioned 'Niwowe Mbona' a track with Skillz On The Beat production Skills. The song is built with catchy rap lines meant to touch souls which in all dimensions, makes it a classic one.
On the track where LM gives his fans the unusual blend of alternative, afropop and hiphop elements, he describes his yet to be girl friend as being a blessing and source of joy for him – He speaks about the true and pure love demonstrated through commitment and loyalty as God requires. ' Greater love has no one than this: to lay down one's life for one's friends – (John 15:13) '
Few weeks ago, pictures of Lyrical Mycheal and Lena price displaying closeness and tenderness to each other have been making rounds on social media, A thing that has been exciting revelers and this visual directed by Woko Derick might be a confirmation that the two are in relationship.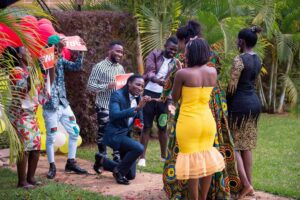 In this amazing colorful visual, LM and his love interest Lena Price, are seen in different shots throughout the house and in a beautiful park, enjoying one another's company
You have to watch this video for your self below.