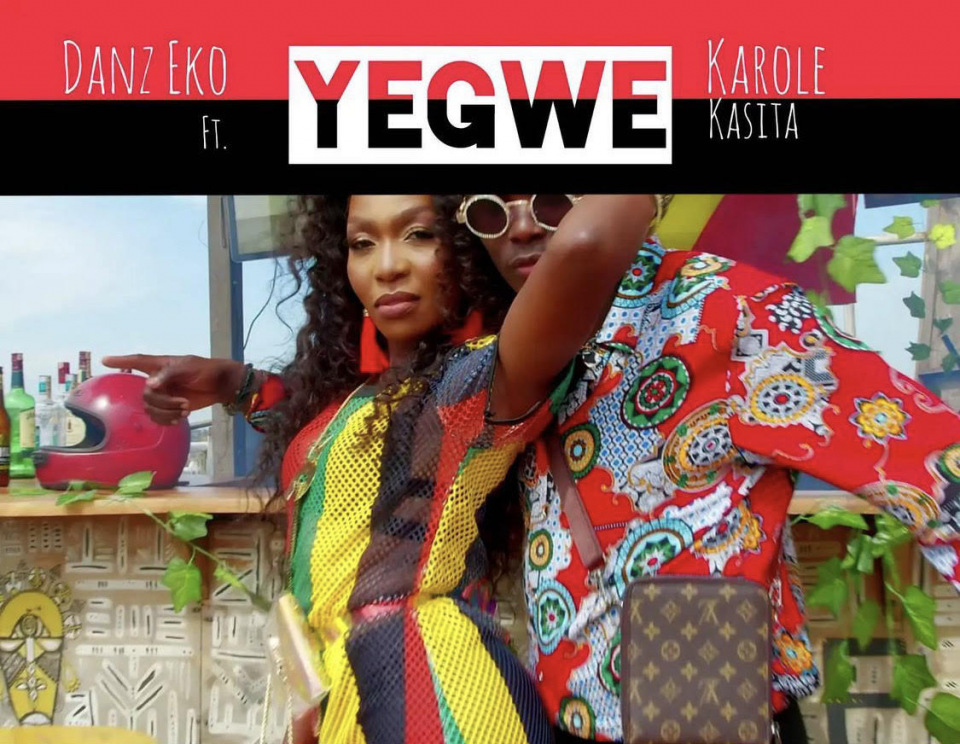 Talented Ugandan artist Danz Eko and dancehall sensation Karole Kasita finally released their much anticipated video to their latest collaboration titled 'Yegwe'.
'Yegwe' (loosely translated from Luganda to mean 'It's You') is basically a love story between Karole Kasita and Danz.
Karole Kasita sings of Danz's love that drives her crazy while Danz believes that Karole is the antidote to all his problems.
The video was shot and directed by Trace and Karole Kasita brings out her 'bad girl' side as she dresses in revealing attires.
Being a dancehall song, the visuals are characterized by energetic and appealing dance moves.. The audio was produced by TON and it is proof of the magic that happens every time he links up with Karole Kasita.
Karole Kasita is not the type of artist that releases songs regularly, however, when she does, her songs always end up being hits.
She is currently invested in collaborations with rising artists and less of solo projects. Her last single was BaBa (Burn) earlier this year. In a recent interview, Karole confessed that she gives her fans time to enjoy her songs before releasing new bangers.
Danz Eko is signed under Sukuma Entertainment and Xtreme Arts and is based in Seattle Washington, USA.
( Source: Gloria )