It seems Lugaflow fraternity received a new rap star with clean and authentic bars, the Uk-based City Tycoon like how he calls himself in the showbiz world, is here to deliver undiluted content with a trendy groove as evidenced in his latest rap club banger, Tebatusobola.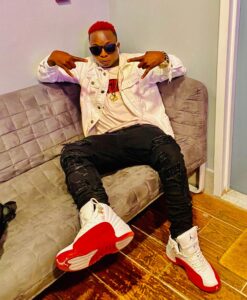 'Tebatusobola' is an afropop rap song produced by Kaysam Kumapesa with UK based City Tycoon delivering braggadaccio lines as how he's untouchable when it comes to the rap game and no one equals him. In his usual energetic style of rap delivery, laces his rap verses on the song with catchy lyrics. The baddests rising lugaflow rapper is known for viral and party After Party inspired piece themed 'Money After Money'.
From humor to swag, style, tempo and it's sound touch, 'Tebatusobola' stands a chance of being among the best lugaflow rap pieces this year 2020. The visuals, directed by Marc Shoots, mainly has scenes shot in a recording studio with City tycoon stand in front of a microphone delivering his rap lines which gives off a colourful feeling which would definitely mirror the "chill, cool" mood . kindly watch the visuals up.
You can as well follow him on all social media platforms.