Considering how well he has built his brand and rap game over the short span of his musical journey, the Uganda smallest rapper, also known as Feffe Bussi is buoyant over what is expected of a talented rap star. He has made a mark with his rap style that cemented him as brand – one of the most-wanted lugaflow champ.
Feffe Busi has over the last year, made a name for himself by his doing unsual catchy freestyle whenever he's given platform to share what he's capable of doing with the world.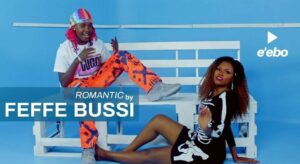 The smallest rap star who's known for his distinct rap style in the arena of lugaflow genre, is out with a new banging single, 'Romantic' – a follow-up to his August piece song, 'Rap Kanyama' – which garnered rave reviews and critical mention among the rap fraternity. The romantic-call inspired Romantic rap piece, was produced by one of uganda's best sound engineer and producer IAN Pro and has Feffe Bussi rapping of how romantic he is as promises to be a better man to the beautiful lady  he's in love with.
Like usual, his ability to sync delivery with the changes on a beat are always interesting to hear and Producer Ian's great production dominated by new sound aura, is refreshing. The romantic piece is accompanied by super modest music visual that displays both Feffe and his stunningly beautiful woman with thick braids sprouting from her head like a magnificent crown having fun on a speed boat.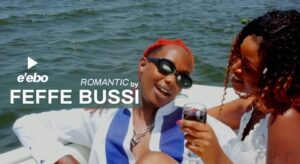 The music video was premiered today at eeboworld platform, so kindly go watch:
https://web.eeboworld.com/video/db4c13e5c6af32e0dff5ff9b6683130587593c58