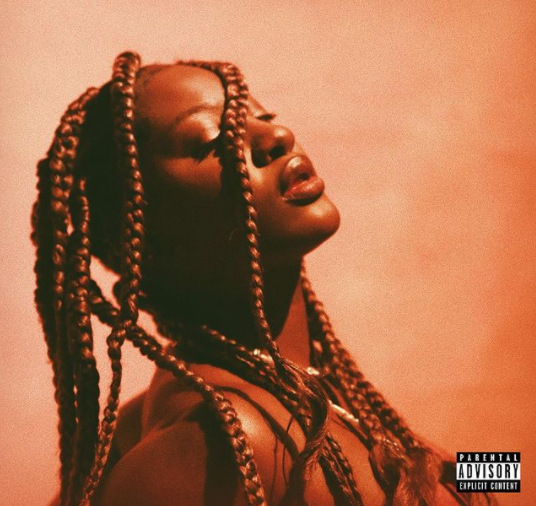 Fast-rising Nigeria singer Tems has finally released her highly anticipated Extended Play (EP) titled 'If Orange Was a Place'.
As promised, the EP was made available across multiple digital music platforms on September 15, 2021. It houses 5 tracks and one feature with Brent Faiyaz, an American singer from Columbia, Maryland.
Tems recently tweeted about finding freedom a theme she has incorporated in the new project. She notes in an interview with Apple Music that she has learnt to "live life and do what comes naturally" to her.
"It has helped me find a new freedom of expression and a new vibe that isn't based on past experiences but present moments," the 26-year-old singer is quoted by Apple Music.
The 'If Orange Was a Place' EP houses recently released single 'Crazy Tings' alongside 'Found' featuring Brent Faiyaz, 'Replay', 'Avoid Things' and 'Vibe Out'. All the songs in the EP were written by Tems herself, with Brent Faiyaz contributing to the 'Found' track.
All tracks on the project were produced by Guilty Beatz except 'Replay' whose producer is Jonah Christian.
'If Orange Was a Place' is the second career EP following the largely successful 'For The Broken Ears' that Tems released in 2020.
The new EP drops at a time the singer is enjoying global attention after he was featured by Canadian singer Drake on his 'Certified Lover Boy' (CLB) album as well as on still trending single 'Essence' by Wizkid and a remix that has an additional vocal from another Canadian singer Justin Bieber.
Check out the new Tems EP – If Orange Was a Place below: –
Stream: https://open.spotify.com/embed/album/0x2ntwkM3GoLVAPjAOPrWv
( Source: Mdundo.com)