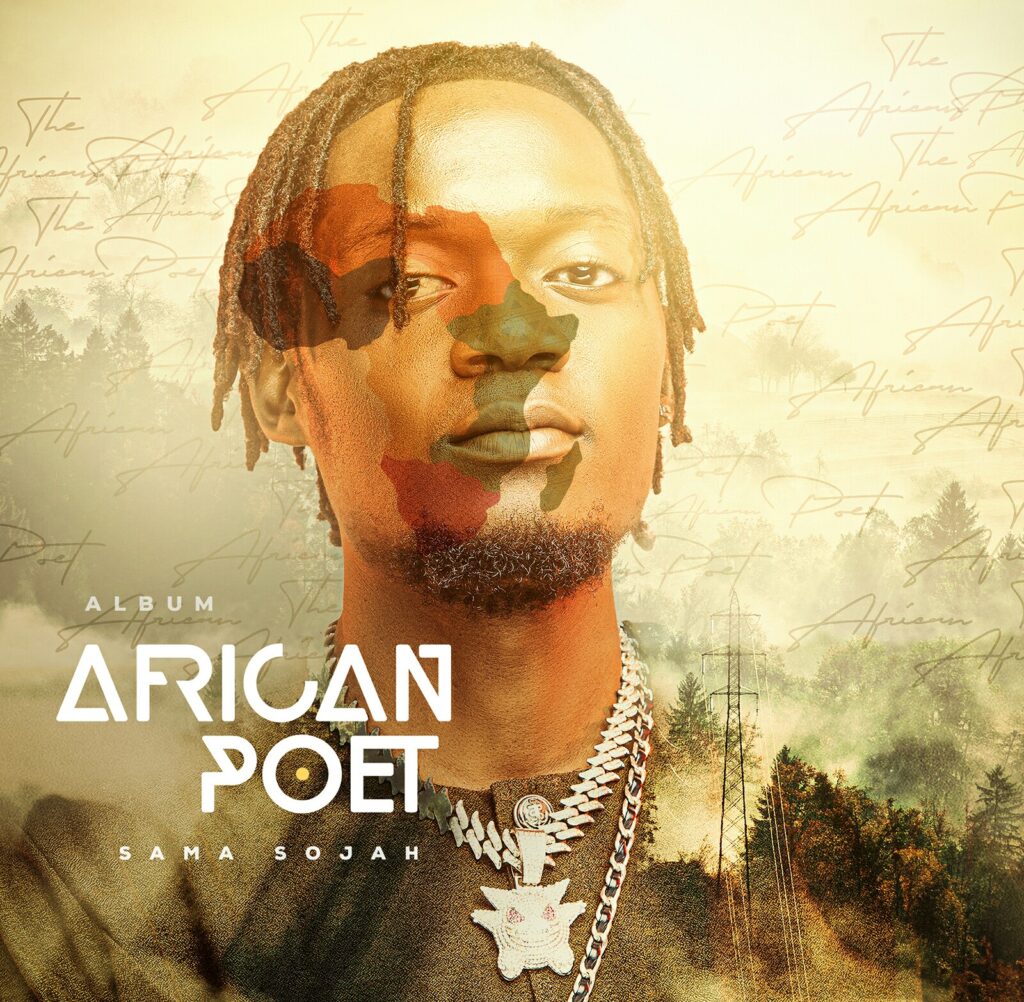 For anyone who loves storytelling or, poetry sama Sojah's LP, African poet, is meant for you as it will whisper directly to soul and heart. Punctuated with soulful vocals, humor, and a ton of energy, it's an album that explores two distinct moods. The emotional part tells all the love stories and feelings of how to love and be loved in life, and the dance mood that activates one's happiness to party.
The 7-track multi-genre album is believed to be the artistic craft of Sama's signature Reggae, Afro Beats, and unique approach to music presented with urban African flavor as he croons over warm grooves and infectious melodies – He displays his great songwriting skills and versatility and with no doubt, this his body of works is likely to cement his stay in the music space.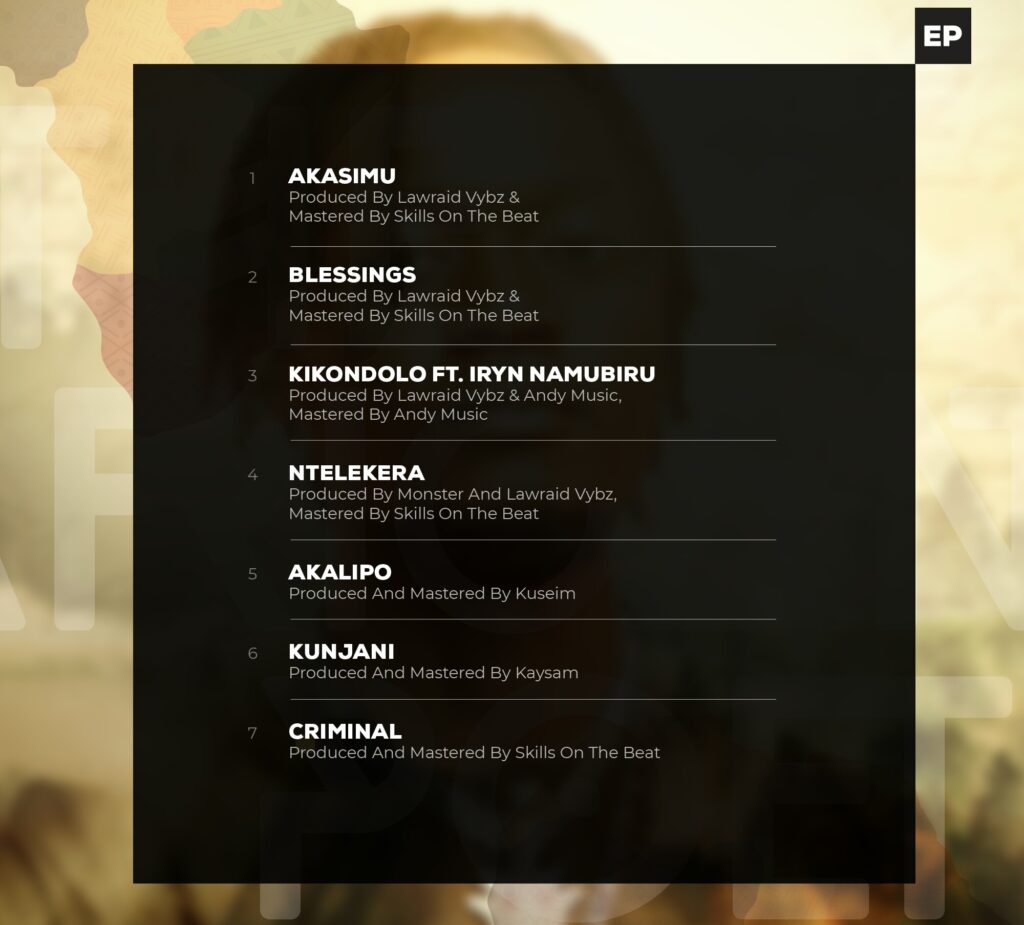 The album opens up with a blended African Reggae tune, Akasiimu. The song is a masterpiece that gives you a reason to play the next track off the LP. Many music enthusiasts across the industry know the lyrical senator as a musician who churns out sweet tuneful songs that heals broken souls and this is evident in previous pieces like Nyonyi Nyange and Akama and it's the same melodies he served on the first track.
The album is also enriched with a danceable classic tune like Blessings which is my favorite so far. On this second Afro beats track which is supposed to be a gospel piece, it's him saying thank you to God for making it possible for him, It's a gratitude song.
The album features only one talented female act Iryn Namubiru on the third track, tagged 'Kikondolo' a piece he released first and massively received among his fans – Its on everyone's gadget in Uganda.
Nterekera, Akalipo, and Kunjani which are 4th, 5th, and 6th tracks off the LP, are proof that delightful content is something that comes naturally to talented Redzone entertainment signed singer, songwriter, and vocalist Sama Sojah – They all ooze with Love.
The last track is an up tempo groovy tune produced by Kaysam Kumapesa and titled 'Criminal' where he talks of how he's a criminal of love.
Stream the album here: https://songwhip.com/samasojah/the-african-poet
The African Poet Album gave production credits to Lawraid, Skillz On the Beat, Andy Music, Kuseim Knots and Kaysam.
The captivating saxophone feel was perfectly played by David Olari and Extra guitar done by two legends, Aloysius Migadde and Michael Ouma.