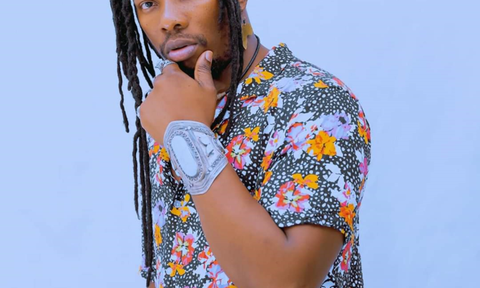 The Luga flow rap champion and Baboon Forest Entertainment boss, G.N.L Zamba and gifted Afro soul singer, Kenneth Mugabi are working on a musical project together
This announcement was made by two talented artists on their respective social media handles. On the Facebook post made by GNL Zamba, noted that he has for long desired to work with king of Afro soul Kenneth Mugabi and soon they'll deliver a jam that'll usher a new genre named 'Soul Lugafloetry'.
"I have a habit of screaming out at artists whose music I love when we pass each other in traffic. I can't hold my excitement. This brother was my latest victim Kenneth Mugabi now we are planning to give you music," Zamba shared.
Kenneth Mugabi is credited for making Ugandans fall in love with Afro soul music. Speaking at a past interview, the 'Naki' hit maker revealed that he decided to mix the different styles in the same genre to make his music more interesting.
"In the beginning, I wanted to do this type of music but I saw that it would be complicated in this industry. This seemed impossible but I just kept doing it. I threw in an album one a time, singles and all just to test what Ugandans would like.
"With soul music, each song has its own life with fans having different tastes. So I made sure I fuse these different styles of soul so that people get it all from the same artist. I slowly introduced this because Kidandali music is allover Uganda," Kenneth told NTV's The Beat
( Story by Gloria | mdundo)