Zedmonk Ssabatontomi (real names- Kabuubi Akram, born 18th November 2003); is an award winning artist, freelancer actor, freestyler, an humanitarian under the office of the Ambassador for Women and girls Uganda, founder Zedmonk Foundation, Influencer with RapAdverts, founder/CEO TRT Entertainment Africa and host of an online hip-hop show called Rapwithzedmonk.
On the 4th June , 2020, he joined Uganda's top hip-hop show called The Street Credit Show hosted by the award winning TV personality Still Breezy and earned credits for his home town Bulenga. He won several rap battles and marked as an addition to the first wins totaling Over 150 rap battles because he believes "Freestyle Meere Kulya" to him, this led to his coloration as the Verbalking of RapWhatISee and RapwhatISay.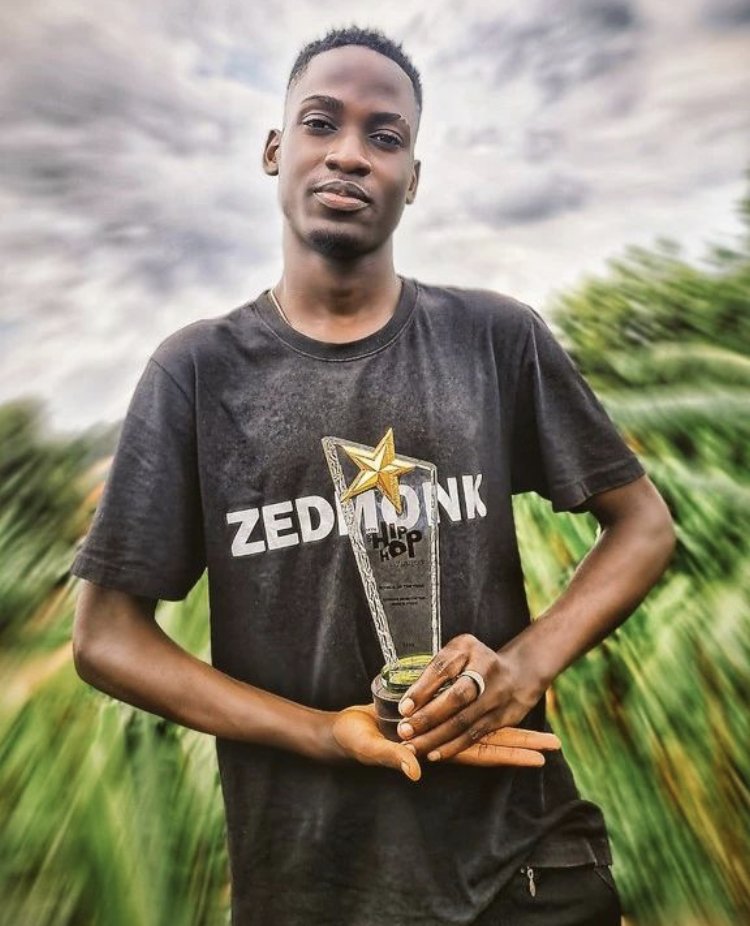 He later was given opportunities to feature on two music projects titled Street credit Bad & Street go down remix ft DJ Crim which earned him a breakthrough and a strong fan base in the hip hop community.
Hip-hop inspires Zedmonk Ssabatontomi to make the world a better place and so he believes we can use talents as a God given tool to fight youth unemployment, support families and make difference in our communities, and so he founded Zedmonk Foundation. On addition of him being an humanitarian as the girl/boy child Ambassador at the office of Uganda's Ambassador for women and girls following footsteps and inspiration of the late Esther Nakajjigo(R.I.P).
On the 3rd of March 2021, He released his first single titled WORK SI MYAKA which inspired many dreamers to have self belief.
He later also participated in the MTN Pulse Rap Battles 2021 courtesy of the MTN UG Hip-hop Awards21.
He is well know for his unique freestyle ability of Rap What I Say and Rap what I See and this inspired him to start up his own Hip-hop show Called Rapwithzedmonk on the 18th of April 2021, this edutained and entertained the globe till date.
Before the year 2021 closed up, he was nominated as the Entertainment Founder of the Year 2021(TRT Entertainment Africa) in the FOYAwardsAfrica.
Him Being an influencer with RapAdverts, he was endorsed as the brand Ambassador KY Zamunyo Islamic Garments with a 10 years contract in 2018. He has created brand awareness for small and large businesses.
Zedmonk continuously pursued in his career as he was invited by the Legendary Sylvester Kabombo on behalf of Bayambi Academy & Africallia on the 24th of November 2021, to be part of the Youth And Hip-hop boot camp21(BAYIMBA), 8th Edition at lunkulu island. It was a productive Youth and hip-hop boot camp due to the skills of Marketing and digital Distribution Gained from Miss Dorothy Nabunjo the tutor from Karizm. Happened to collaborate with fellow rappers.
Check out this song where he featured Lay low ft Shamix & FIMA, Apio Ft Lil Rich: https://orcd.co/bayimbabootcampvol8
On the 28th of May 2022, Zedmonk Ssabatontomi won the Rookieoftheyear22 in the MTNUGHiphopAwards22 making a record as being the first young male Rapper to win this award at 19yrs.
The rap king, readies August with new pure old skool Hip-hop Track titled Amazima Agakaawa, a song that describes people's lifestyle today, bitterly but the truth. Audio produced by the Award-winning Producer of the year MTNUGHiphopAwards22 – 207 on the beat and Video shoot by Hilary Je.
To Zedmonk Ssabatontomi the limit is Him, you can stream/listen and download Amazima Agakaawa today via
Stream it here: http://li.sten.to/amazimaagakaawabyzedmonkssabatontomi
watch video on YouTube
And also follow him on different social media platform via;