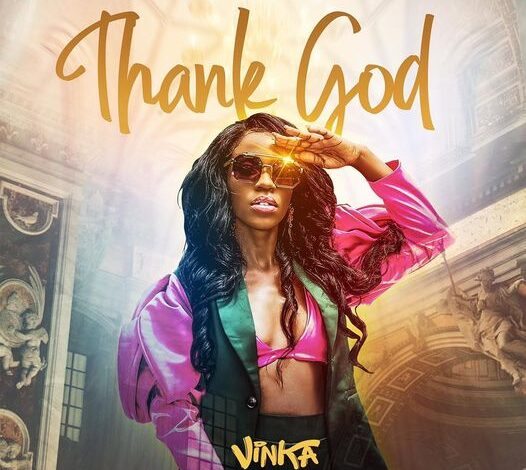 Sony Music recording artist and swangz Avenue affiliated singer Vinka who has been on a musical hiatus to embrace her new journey of motherhood with her new bundle of joy, has released her first single dubbed 'Thank God'.
Produced by Lizer the official producer at Wasafi Records, the new Afro-po piece 'Thank God' is literally talking about the appreciation God deserves for his love, care, protection and all his wondrous works in the lives of his children. On this nice song said to exist co-written by Swangz Avenue boss, Julius Kyazze, has an arresting chorus that will make all music lovers thank God as well.
The song that's generating such rave reviews already, released with beautiful visuals shot by Swangz Avenue Film and directed by Marvin Musoke to push it more to a wider audience.
The video features youthful dancers from Kampala Pentecostal Church (KPC) clad in white choir gowns and bright pink suites. Other scenes of the video were shot in an actual church reinforcing the gratitude message in the song.
This piece of music is likely to cement Vinka's position as that household name on the music scene that's ready to take us the next status.
Watch the video here