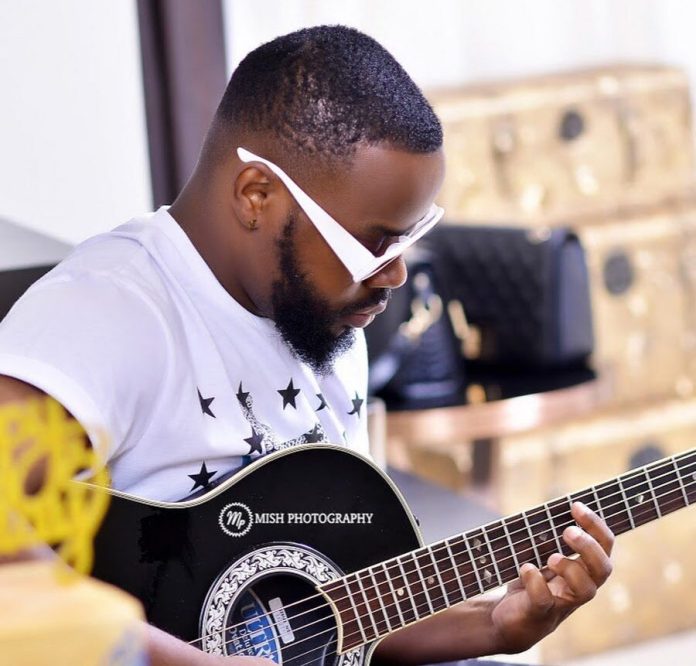 Oxygen' singer Aziz Azion explores the trending and exciting music style of Amapiano in his latest new track 'Meketa',
In 'Meketa', (loosely translated from Luganda to mean 'Chew'), Aziz Azion sings about how he can't walk away from his woman because she doesn't give him reason to. Aziz Azion has over time proved to be extremely versatile. He now joins the list of Ugandan artists who have tried out the trending amapiano genre and he executes it perfectly; joining Spice Diana (Tujooge), and Eddy Kenzo (Uganda Oye).
The lyrics are simple and a mixture of Luganda, English and Runyankole. 'Meketa' audio was produced by Nexo Beats.
Amapiano (the pianos) is a style of house music that emerged from South Africa in 2012 and is a hybrid of deep house, jazz and lounge music characterized by synths, airy pads and wide and percussive bass lines.
In 2020, the genre experienced increased popularity across the African continent, with noted increases in digital streams and chart successes in countries far from its South African origin.
Ten years ago, Aziz Azion commanded a huge fan base and attracted massive numbers during his shows across the country. However, over the past few years, he has been off the music scene. He was known for serenading fans with soothing tracks like 'Nkumila Omukwano', 'Wampisa", 'Chocolate Girl', among others. Going for a total playtime of 2minutes 42seconds, 'Meketa' is quite different from his usual style.
Listen below:
Spotify: https://open.spotify.com/embed/album/4LBDmVVYgTqM91CxVvlcbh