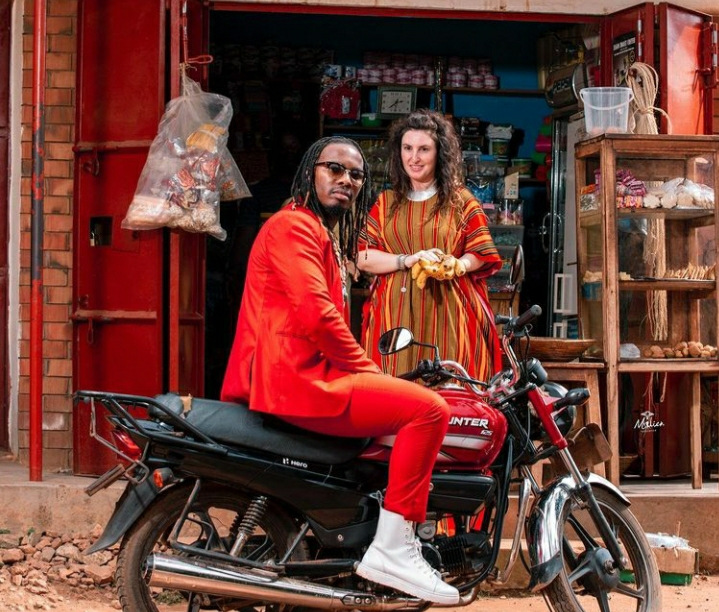 Ugandan rapper G.N.L Zamba and his wife, Tamar under their music group 'Nsimbi Music' have released the video to their single 'Esuubi'.
In 'Esuubi' (translated from Luganda to mean 'Hope') and said to be off their yet to be out EP that's meant to celebrate love, cultural blending, fashion, travel and diversity, GNL and Tamar preach hope as they encourage those working hard to make a living not to give up as they will reap big in the end.
'Nsimbi Music' is appreciated for releasing music full of infusions from indigenous instruments and acoustic African sounds with urban and contemporary elements of Luga flow, and 'Esuubi' is no different.
The visuals were shot in the ghettos, bringing out the real message in the lyrics. We see dance plus color and African culture through the dressing. The eye-catching music video was well executed by Grate Make Films
Noting on the upcoming EP, Nsimbi told us that : "The songs on the EP came together during the lockdown period. At the time, there was so much uncertainty and people were in low spirits. Infinity offers positive vibes about love, the power of human connection, spirituality and the awakening of our higher consciousness."
Take a look at Esuubi