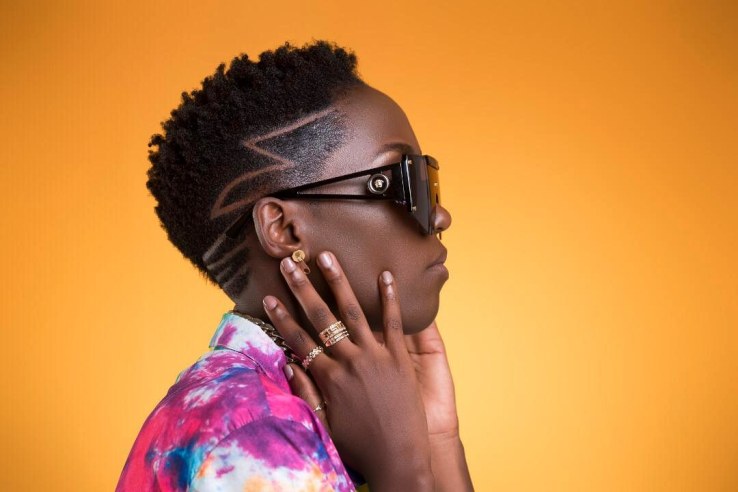 We all know Azawi for her "Quinamino" and "Repeat it" hits, right?. The Swangz Avenue signed female act who has been in a short musical hiatus, Azawi is set to conquer the space again with a collection of powerful musical pieces.
Yesterday morning swangz avenue held a board meeting at their head offices to decide on which song Azawi should release first off her yet to be released album. The diva presented them a catalog of more than 50 exceptional songs and they were tasked to choose one song from the whole collection that will create positive buzz among the audience and music critics prepare us for what she's to drop this year.
In the meeting that took almost three hours and headlined by two swangz Avenue CEO's Julius Kyazze and Benon Mugumbya, and other members, the tune that won them because of its groove, lyrical content and the way it was produced, was "My Year"
According to them, 'My Year' which will drop on 7th May, is a piece of music thats expected to take music space by storm and hog airwaves. ' Azawi really does good music and on this song she sounded more authentic and exhibited her true musical identity' Source revealed.
The song is to be distributed by Swangz distribution Company, and will be on all streaming platforms by afternoon on 7th of May.
We can't wait to listen to the works of her voice.