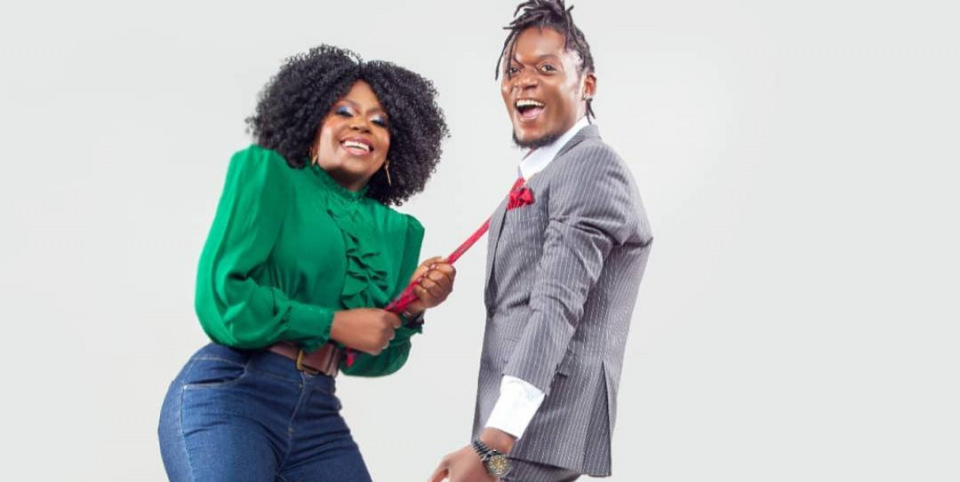 From his first sweet melody 'Akama', to his captivating 'Nyonyi Nyange' to the latest reggae infused piece 'Akadde', is a proof that lovely content is something that comes naturally to talented Redzone entertainment signed singer, songwriter and vocalist Sama Sojah – All his musical pieces ooze with Love.
Last year after touching music lovers heart's with his 'Money' piece which earned him more audience and topped major music charts. To prove his singing ability, the gifted singer is out with another love inspired mid-tempo soothing piece themed 'Kikondolo' featuring Uganda's female music legend Iryn Namubiru .
The beautiful song which is said to be off his forthcoming studio album, was produced at Master Records by Andy Muzik and has both talents singing their hearts out. Its arresting chorus and sweet lyrics, expresses the universal yearning of everyone to love and be loved – The vocal prowess of the duo tell an authentic love story and portrays the need to fall in love as well.
The simple colorful music video was shot by Future Trends Print (Fredrick Bless ) and directed by Edrine Paul, who gave it all eye catching storyline and a meaningful touch. Watch it here