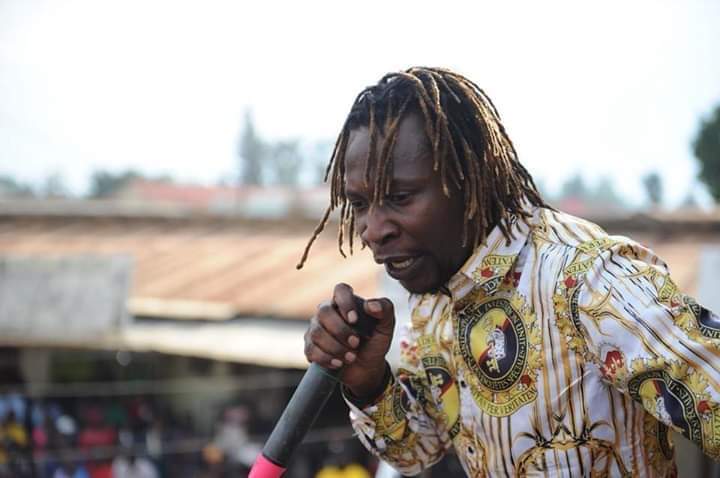 Ugandan dancehall and reggae honcho Coco Finger, asks his fans to drop it Like it's hot in his new groovy dancehall piece titled 'Kologa', That has gotten a lot of people talking already.
The Luo ambassador has continued to prove himself as a very enviable brand in dancehall fraternity and his lyrical prowess is unquestionable. On this sure anthem for the clubs and dance floors, Coco finger asks the deejay to stir up the music for the music lovers – its a party tune that came out at exactly the right time to keep us in our summer moods for a bit much longer.
The party groovy anthem full of dancehall vibe was written by Blackskin, produced by Eno Beats, mixed and mastered by Dr Rinex ( Power Records ). Enjoy it.
WHO IS COCO FINGER?
He is ranked among the most popular Dancehall artistes in Uganda, EA. He is a vocalist capable of both rapid-fire chatting and powerful melodic singing. Coco Finger first announced himself in the mainstream with 'Scooby do Dance' which followed after the 'Vibrator Dance' was born in the micro-ghetto community of 'Kitoro' within Entebbe, Uganda. Before getting his break in the music business, Coco worked as an MC at two popular local bars, Lido Beach and Club PaLui. He also did MC-seeing in Tanzania for two years before coming back to his home town.
In August 2009 Coco was invited by Emma Carlos of TWINKLE Star to feature on the Wafagio girl remix of 'Mukidongo' and that was the time all stakeholders in the industry started recognizing his abilities and skill. In 2010, a year later, he released two singles 'Emikono Wagulu' and 'My Miss' in the same year he was nominated in the Pearl of Africa Music Awards as Best Ragga and New act. He also put up the biggest performance on the night of the event.
He is currently ranked among the most popular dancehall artistes in Uganda, EA. He is a vocalist capable of both rapid-fire chatting and powerful melodic singing as portrayed in all his records.
He has since released his full album 'Finger Print' with tittle tracks like 'Emikono wagulu', 'My miss', 'Party animal', 'Passa Passa', 'Showtime' and 'Break my Heart' among other popular track.
You can follow him on all social media platforms.