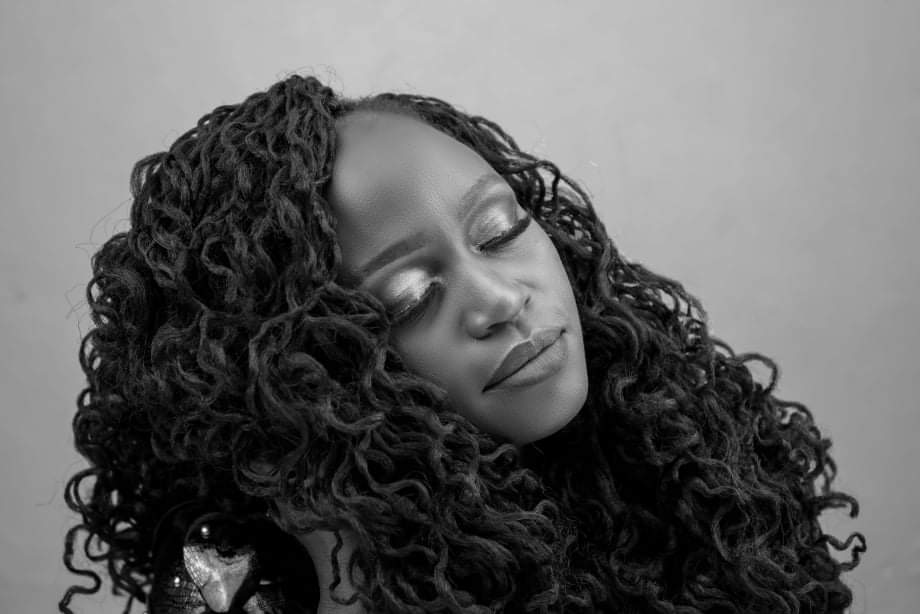 Super gifted live performer, and award-winning Christian singer songwriter Sandra Nakitto also professionally known as Sandra Suubi who carries proficiency in both visual and performing arts, over the weekend defied all odds and present the world with her maiden music compilation titled 'Anthems of Praise'.
The project has been in the works for some time now, and this saw the singer drop only one musical project 'Sembera' last year and also 'My Dawa' this 2021.
The album which is a compilation of 7 tracks; 'Sembera', Yegwe', 'Revive Us', 'You Alone', 'Courageous', ''Musalaba', 'Faya'.
Commenting on the album and what it means for her, Suubi said that the LP was been birthed through prayer, support from her management Karizm and friends and family.
#Anthemsofpraise spreading like a wild fire. Thank you so much for love and support. Continue sharing with your friends and families so they can also be blessed. May you share what your favorite songs are off the album? My heart is full.Thank you soooooo much. #Anthemsofpraise pic.twitter.com/PArT60nYXw— #AnthemsOfPraise OUT NOW! (@Sandra_Suubi) March 17, 2021
To make 'Anthems of Life' come to life, Sandra worked with four producers; Sam Bisaso, Akinwunmi Oluniyi Akiremi, Joses Arins, and Eli Arkhis. Different songwriters contributed to this album alongside Sandra Suubi; Pastor Brian Lubega, Dorothy Nabunjo, Florocka, and Yese Oman Rafiki.
The album also does feature a collaboration between Sandra Suubi and Florocka, a renowned gospel artiste from Nigeria. The songs are so soft on the ear with her melodious and strong vocals accompanied by the choir and the message does touch your soul; writes Sqoop's Gabriel Buule.
Sandra Suubi started her music career in 2014 with a girl group called Xabu under the direction of First Love while undergoing her first degree, and later in 2015 quit it having joined the Airtel Trace Music competition which she won and went on to compete in the East African category.
After the competition, she studied her master's degree in Fine Art from Margret Trowell Makerere University. Sandra Suubi released her first two singles while at the university in 2016. Togwamu Suubi and Nsiimye went ahead to top charts on several Ugandan radio stations and 'Togwamu Suubi' featured as the sound track for the award winning film Veronica's wish in 2018 and her recent release Faya, which was also topping the Charts in Uganda and has got airplay in Kenya. She has got several nominations both in Uganda and Kenya and has been able to win some of the awards.
She released her first EP 'Anthem of Life' on 4th May 2018 with songs like Nsiimye, Onjagande nyo, Kingdom come, Heaven, Jangu Tuzine
Sandra Suubi has been able to perform at major events including; DoaDoa- East African Market, Praise fest Kampala, Phatfest, Kampala City Festival, Christmas in Kampala, Abryanz Style and Fashion Awards, Blankets and Wine, Qwela Junction, Uganda Diaspora Gala, Comedy Meets Music, Inauguration of AGR in Uganda and many others. She also performed with her band and has entertained at weddings, introductions and corporate events.
She also does specialize in eco art and when she isn't in a recording studio, she's recycling plastics to create installations, stage back drops, jewelry and home decorations. Through eco-art, Sandra Suubi is able to reduce on the littering and pollution of the environment. She believes the youth can use what is readily available to them to transform their lives.
She has designed stage back drops for Bayimba Festival, Blankets and wine, Akadope, Orange Moon Production and has also created installations like King of the Road, The Tower of possibilities (Ebiroto 2) and The Headphones ( Ebiroto 2).
Sandra Suubi will hold an online concert next Friday 26th March,2021 where she will perform the album; for the very first time. Let's get praising. Stream Sandra Suubi's 'Anthems of Praise' album across the various digital music streaming and listening services Tidal, Spotify, Apple Music, Deezer and more:
Stream the Album here
https://music.apple.com/ug/album/anthems-of-praise/1558428372
( Souce : Mugibson )