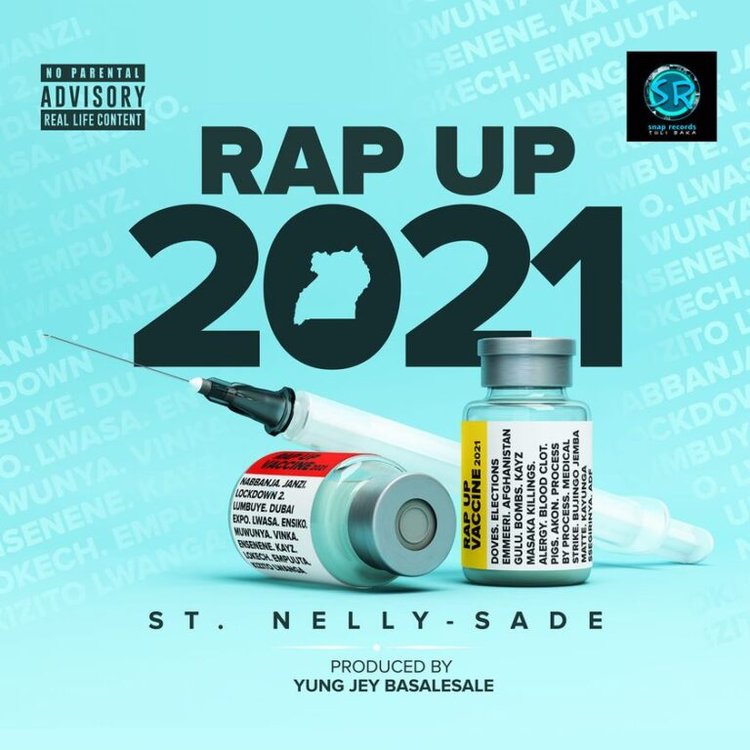 There are a lot of great storytelling songs, but there are few natural storytelling rappers in Uganda and St Nellysade born Nsubuga Nelson is without a doubt one of them.
Since his arrival in the early 2010s, St Nellysade has been painting pictures and giving us imagery for years. Whether he gave us something like "Ebbaluwa (Suicide Note)", gave us a storytelling posse cut like "Nzijukira", or even something personal like "Nina Plan", "Kikola Sense" or "Tutambula" but above all, St Nellysade has always excelled at narratives and storytelling in his end of year "Rap-Ups which are always vivid and raw.
On Monday, the `Katonda Awambye` singer yet again released a 8-minute long rap-up song to summarize the year 2021.
As expected, his RapUp is full of humor and exciting tales of events that transpired in 2021; from the 2021 general elections to celebrity break-ups and controversies among others proving why he commands respect amongst the several rappers who rap in Luganda.
His flow, poetry and comical layouts portray his vast creativity in this masterpiece that you'll definitely fall in love with on first listen.
The song was produced by Yung Jay Basalesale. Hopefully, the video will be dropping soon.
Listen to it below:
( Story by Frank Ntambi )