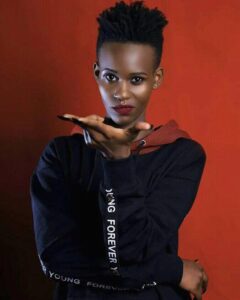 Uganda's Veteran music producer, APAU president, and CEO, Power Records Producer Rinex endorsed Mbarara's female rising star, Omega 256.
Rinex took to his Facebook to throw his weight behind the new single from Omega 256 titled 'Keeza' an Afro Pop Love story song done in Runyakole language and produced by Shotgun head of production Nessim Pan Production. In his words, he stated
The first time ProducerWani played this song, I felt the vibe. I love the justice Nessim Pan Production did to it. It's a nice song. You can listen to yourselves.
Omega 256 whose real names is Murerwa Shamim is a female singer and songwriter from Mbarara, Western Uganda and she's currently signed under a label called Diagram Evolutions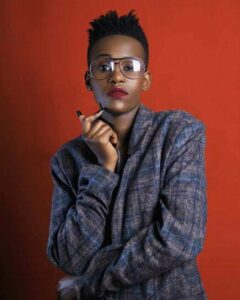 Omega started off as a backup singer and she worked with many top stars in the western region. Later on, she gave all up and followed the one thing she is most passionate about, that's singing.
She has since then done few good tracks until last year when she dropped a club banger titled 'Weekend' that became a talk on different stations by music critiques as it topped official music charts as well, it was produced by Vad Beats.
Keeza is her latest song set on a mid-tempo Afro Pop groove that fits perfectly with the heartfelt love story Omega tells, she maintained her sweet voice which complements it's concept. This is definitely a hit by all standards.