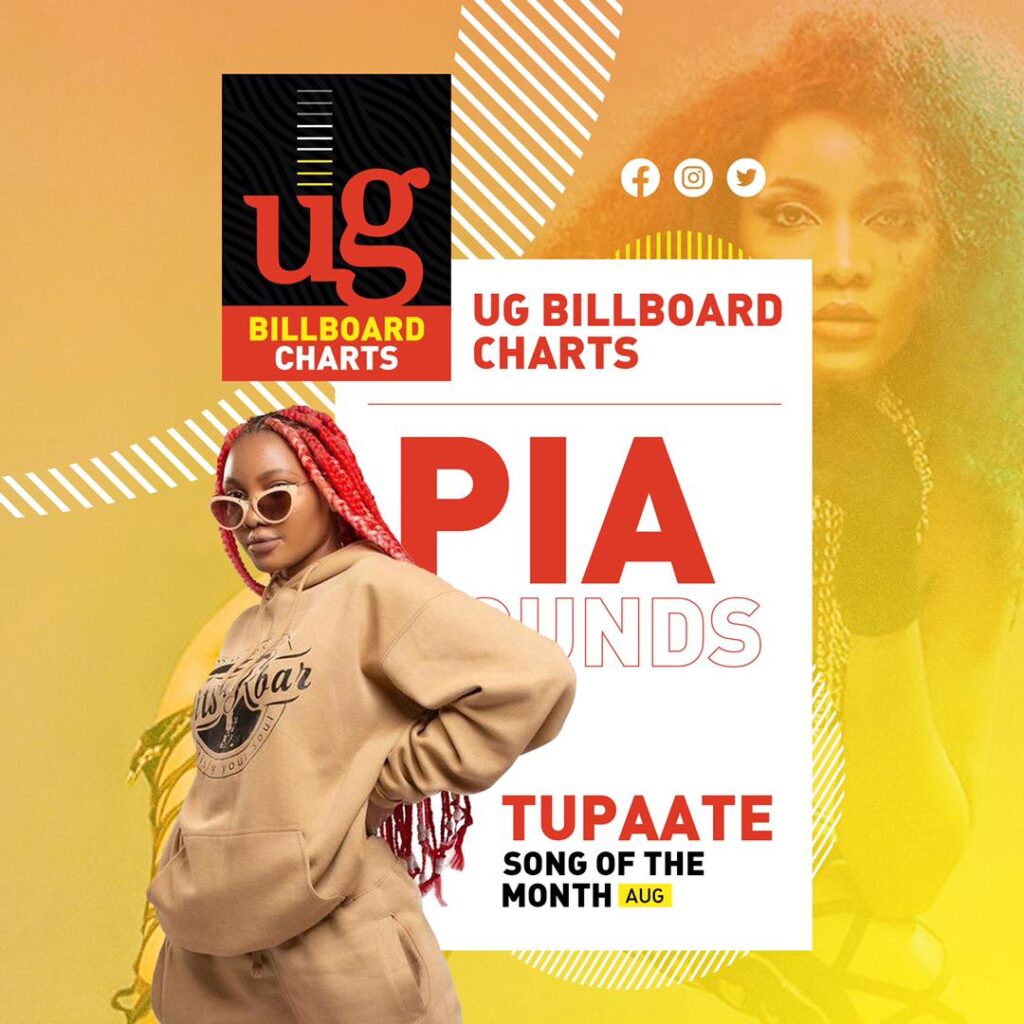 A song that started like a joke last year is now hitting landmarks. It has now become everyone's slogan, mostly to those that would love to see bars and clubs opened.
A few months ago, Pia Pounds Kick-started some online challanges and in the end, some tiktokers picked them up. These tiktokers gave it a mileage and in the end it is rocking the nation.
Related: Pia Pounds Release 'Tupate remix' Featuring Mc Africa And Eddy Kenzo
Apparently, the song is now the most trending track on the airwaves and it has topped the Ug billboard charts. The chart features some other big hits like Loco by Chike and Rema, Yoola by B2C and Aroma and Mbimala by John Blaq in the tenth, nineth and eight place respectively. Feffe Busi's Gulu and Mudra's gwe amanyi stand in the seventh and sixth as Liam Voice's "Omwoyo" by takes the fifth.
In the fourth, third and second stands Levixone and G.Morgan's embeera, weekend by Eddy Kenzo and Lock by Fik Fameica. In the first stands Tupaate, which has even won a remix from BET award winner Eddy Kenzo and MC Africa.
Some Ugandans are not satisfied with the list because it excludes An-Known Prosper's Radio call which has also been trending. Ykee Benda's "Obangayina" looks fit on the list though some netizens think Zuli Tumz's "oluvanyuma" should have taken the spot.
Ug billboard charts follows the airplays of all trending media stations in the country to track and pen down a list of the most trending songs every month.