African Bureau of music (ABM) singer Pia pounds releases her much waited remixed version to her now popular party song 'Tupate'.
The redition, features big talent boss Eddy Kenzo and MC Africa – A guy believed to have made this song a fans favourite after a clip of him jamming in to it went viral. On the clip, MC Africa was seen hyping the song with 'It's A Friday' slogan which caught viewers attention thus earning it more airplays and streams.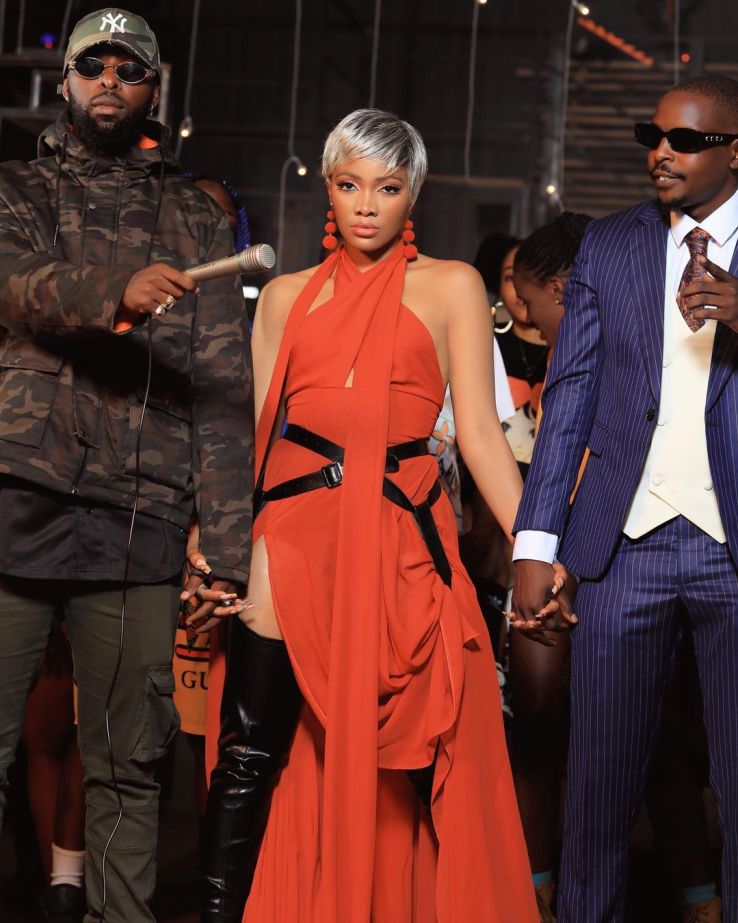 'Tupate which is a lead single off her 4-track EP 'Tupate' by an identical cover title that was produced by Kuseim Knots of the head of the production at ABM studios. The remix maintained the same producer. It's the length in terms of playtime is expanded as before, coming in at 3 minutes now.
Both artists did a good job on this version. All tribes of fire tune open with Mc Africa dropping her impression slogan, doing the intro immediately the beats hit go, and then Pia Pounds follows a suite. Kenzo joined in with simple but good feel party lines.
And just like every good song, an accompanying official music video is always amazing in the waiting. Tupate remix released with a colorful visual shoot at night and adorned with talented dancers. The eye-catching video was shoot by Uganda's best director Sasha Vybez.
Enjoy this!