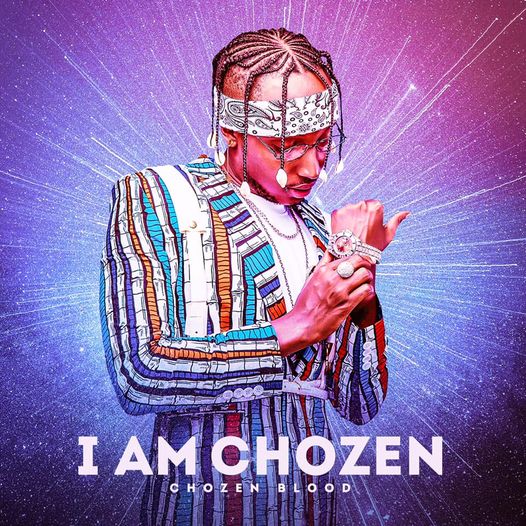 Multi-talented singer, song writer Patrick Musasizi also professionally known as Chozen Blood at the start of this year put out his unique body of work titled "I Am Chozen ", an 11-track piece with just 4 guest features.
Chozen Blood who kick started music career way back in 2012 and released his hit song Pressure Ya Lovealongside Walden and later went on to take a break to go finish up his studies returned to the scene with an instant bang. Under TNS, he teamed up with Sheebah on 'Wadawa' but things seemed to be taking slow pace, hence him quitting the label and going solo.
With hit songs like "Slay Queen", "Bya Kyalo ", and 2019's 'Yitayo'" featuring Swangz Avenue's Winnie Nwagi, plus his 2020 hit single 'Sharp Shooter', Chozen's 1st studio album is a certified cultural staple on arrival.
Sang in Luganda, English, and native western language, "I am Chozen" is the title of Chozen Blood's new album and denotes his name; – 'Chosen' which he got while growing up after being picked frequently for fathomable favors in his former church choir that prompted the choir leader joke around and say "this boy is chosen' thereby deciding to call himself 'Chozen Blood'.
The album comprises sultry rhythms that weave between mellow percussion. It opens up with "Sharp Shooter", a high jive and picks up a slightly lower tempo on "Nalozako'. On "Mumaaso Yawe", Chozen deftly reveals the Afro-Caribbean undertones on this single, a project that links both dancehall, hiplife and Afro R&B.
With all songs written by Yese Oman Rafik and Chosen Blood, production, mastering and mixing credits go to Route Music superstar producer Bomba, Zuli Tums, Artin Pro, Ronnie Da Don, Eliakiz, and Nessim. The Indigenous album features a host of amazing young artists including Zex Bilangilangi, Fik Fameica, John Blaq and Wase Sylvia.
Love is the thematic anchor of the 'I am Chozen' album, and has a total play time of 34 minutes and 13 seconds. Rocky – yet inspiring – lyrics, smooth vocals and psychedelic beats all combine to create an engaging album. The project is a follow up to he and Tanzania's Marioo joint effort 'About Now'.
Listen to the album : https://songwhip.com/chozenblood/i-am-chozen
(reviewed: mugibson)