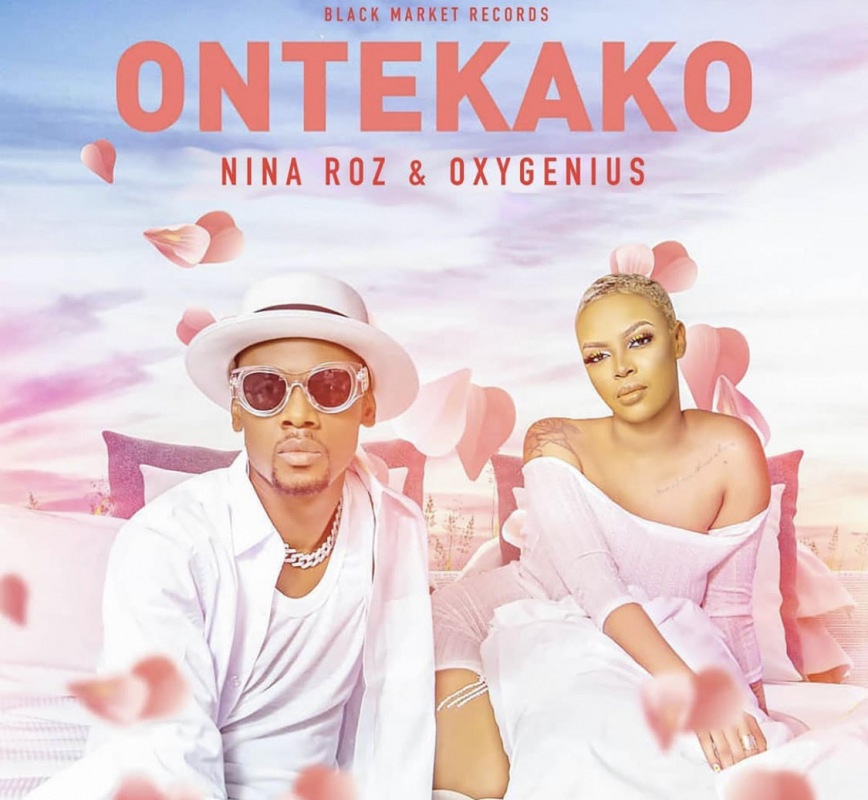 Ugandan musician Nina Roz has teamed up with fast-rising artist Oxygenius on a new song tagged 'Ontekako'.
In 'Ontekako' (loosely translated from Luganda to mean 'You Turn Me On'), Nina Roz vows to stay with her man because he is all she needs.
Produced by Mesh Pan, on this afr beats infused track, promising Oxygenius jumped in with his dynamic vocal ranges as she croons to Nina. He is thrilled by Nina Roz's beauty and also expresses his desire to stay with her.
'Ontekako' is one of the last projects Nina Roz did with Black Market Records before she parted ways with the label.
On one of her interviews, Nina Roz revealed her mission to help promising talents to shine by offering them collaborations.
"I have a mission to help young artists. I believe the ghetto has a lot of super talented rising artists because this is where I came from. And again, I need to give them a platform because i was also given a chance when no one knew me. So I look forward to glowing another candle and having several Nina Roz's shining as part of my legacy," she concluded.
And this song is said to be one of her projects with young acts she's yet to release.
The song has a colorful music video with nothing but beautiful love scenes of the love birds. The video was shot and directed by Syber.
Watch the video