Writes Art critic, Frank Ntambi!!
A week ago, Baboon Forest boss GNL Zamba released Uganda Yaffe Remix, an All-star piece of the talented freshmen class of 2020 featuring Fresh Kid, St Maxi Mayne, Joy7* Star, Prolific, Judas Rap Knowledge, and Kadabra ahead of Uganda's 58th Independence Celebrations. What a Timing.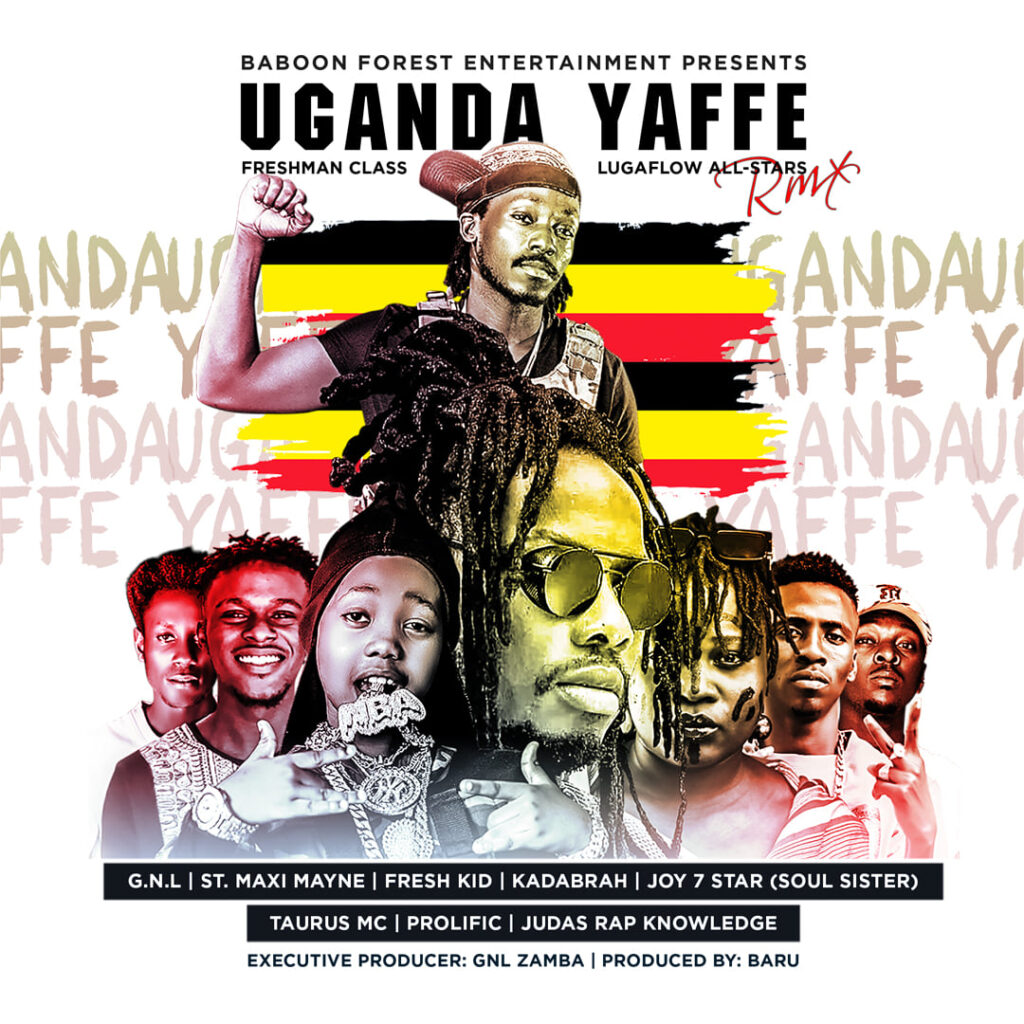 This is a sample of one minor line from G.N.L.'s huge hit "Uganda Yaffe," which he had released in 2016 and it perfectly encapsulates everything that all these young rappers and this song are all about.
On this one, you could hear such great delivery, cadence wordplays from almost all this lineup. They all dropped their knowledge in their verses, with every rhyme being a showcase of their personalities and lyrical abilities.
Credit goes to Zamba for listing up those comparable hip-hop's young brightest stars on this same project which indicates some form of unity within the genre which eventually will turn Uganda's hip-hop on the world's axis. A Living Legend indeed!!
In my opinion, GNL Zamba is the body in Uganda's interpretation of Voltron. He is a murderous animal who will eat the carcass of his victims, a true villain when it comes to Uganda's Hip-hop culture.
Zamba as an MC has his unique flow, which seemed to start the trend that we old-school rap fanatics called the "off-beat conversational Luga flow." Before him, every emcee focused on rhyming with a cadence that ultimately put the words that rhymed on the beat with the snare drum. Zamba then created a style of rapping that was more conversational than ever before.
To some other critics, Zamba's position in the "Uganda's Hip-hop greatest of all-time" conversation fluctuates from time to time, He's considered as arguably Uganda's best lyricist to ever touch a microphone. His style has been categorized as introspective, enlightening, and narrational and above all, though he seems to be a million miles away from his homeland Uganda, he continues to inspire and influence Uganda's Hip-hop culture thus definitely without a doubt the best thing that has ever happened to Uganda's Hip-hop Culture.
The remixed version was produced by Baru Beats
Listen to Uganda Yaffe :
The track has Baru production skills .