Independent artists who want to make it big in the music business may not have the same financial resources to grow their fan base as chart-topping musicians do. However, the modern digital landscape makes it easier than ever for up-and-comers to get their music heard. Follow this guide to learn how to promote your music.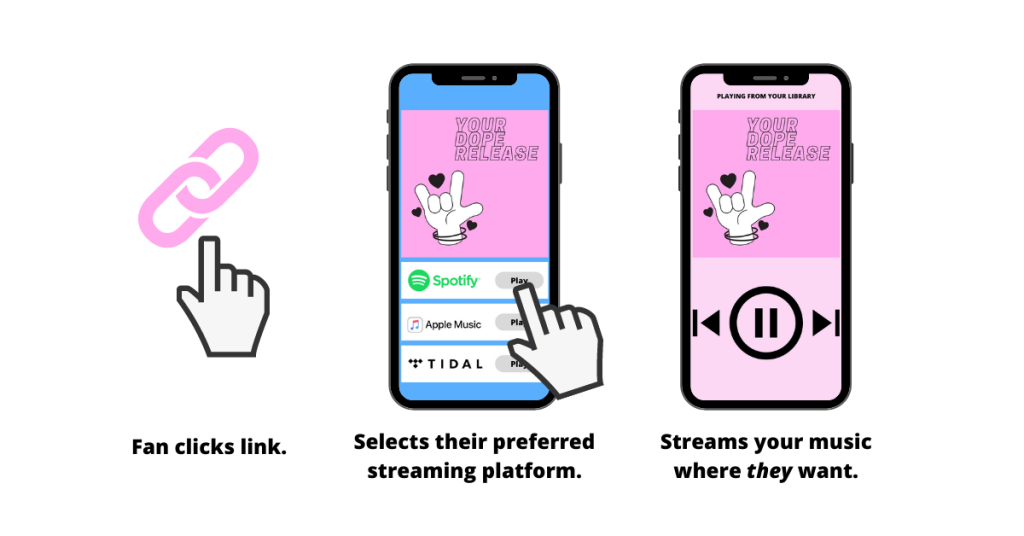 How to Promote Your Music
Independent musicians looking to develop a music marketing plan can follow these helpful tips.
 Work on digital marketing. Develop an online presence on all the major social media platforms to engage with your target audience. Create videos on short-form music-driven apps like now Tiktok that creatively incorporate clips of your songs.
Create an electronic press kit. An electronic press kit (EPK) is a pre-packaged digital resume full of promotional materials that you can send to music industry influencers. It provides record labels, agents, producers, venue bookers, and the media with everything they need to know about you as an artist. Your EPK should include an artist bio, photos, videos, press releases, contact information, and any upcoming gigs.
Create a website. Develop an artist or band website to give music fans a place to discover your catalog. Include tour dates, an artist bio, a discography, a merch shop, links to your social channels and email list, new releases, a link to your EPK (electronic press kit), and links to where fans can listen to your new music.
Distribute your music to streaming platforms. Sign up for artist accounts on all major music streaming platforms and distribute your produced tracks to give the public a hub to listen to your work. You can also track the popularity of your tracks on these outlets.
Use Smart Links for Marketing. A smart link is a simple digital tool, presented as a webpage, that can direct traffic to multiple links – think of a smart link like one of those cool wooden sign posts that point to a bunch of different destinations. In the case of music, it usually* directs listeners to their preferred streaming service, such as Spotify, Apple Music, Deezer, etc. This allows the user to decide where they want to stream your music, rather than being sent directly to a Spotify page or a Google Play page when they don't use the service.
At the end of day, your goal should be to serve your audience and give them the best experience possible. If I'm wanting to listen to your music on Deezer, but all I see is a post linking me to Spotify, I'm going to have a bad time. .
 Pitch yourself to music blogs. Getting covered on influential music blogs can jumpstart your music career and grow your fan base. You'll often find more success with niche blogs tailored to your music genre. When you're writing messages to music bloggers, provide them with a brief description of your sound, your EPK, and links to your most successful tracks.
Reach out to playlist curators. User-maintained public playlists on streaming services can give your work plenty of exposure. Landing just one song on any of these lists can incentivize unique listeners to check out the rest of your online music catalog. To increase your chances of success, seek out playlists appropriate to your genre. For example, a gospel artist is more likely to land a track on a playlist called "Sunday Favorites" than one called "Coffee Shop Easy Listening."
Connect with fans through live shows. Perform live, in-person shows to develop a fan base and engage with listeners. When you're first starting out, chances are you'll have to play in small venues like local coffee shops and bars. Once your fan base grows large enough, use your email list and social media channels to determine which cities to tour.
Shoot a music video. Releasing a captivating music video is one of the best ways to promote your music online. Strive to be creative with your video concept and think about a hook that could make it shareable, such as theming it around a recent viral meme trend or filming it in a single complex take. If you have limited resources, simply shoot a live performance and uniquely edit the video. Share clips from your music videos on your social channels, and host them on your website.