In Uganda, dancehall genre of music has evolved tremendously over the years, particularly from the rise of female acts that have emerged on the scene since the days of dancehall Queen Bella to Cindy. Although its still dominated by male, female acts have too boldly stood amidst their counterparts, holding their own and generating huge fan bases thus attracting more acts. The latest to join the fraternity and she's proving her dancehall supremacy is Karo Kasita whose progress has not slow ever since she dropped her first track 'Gyal A bubble'.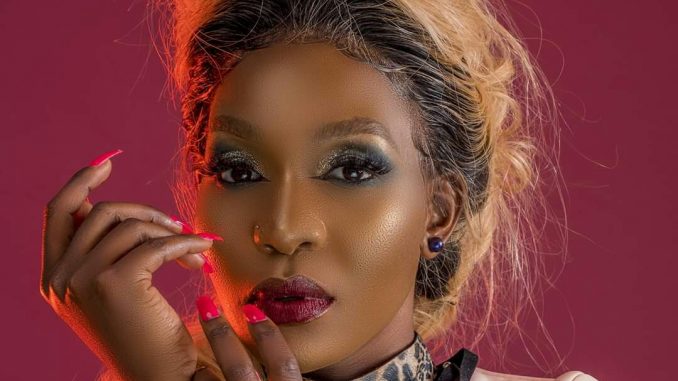 Known for her well received singles, 'Yaaka' and 'Balance', the Buzz Teenz award winner, Karo Kasita is out with another dancehall banger themed 'Burn', a piece that I foresee definitely topping every official music chart around town.
Opening with a catchy bass guitar feel, the strict feel-good tropical dancehall vibe that will resonate with the current trend for music lovers was perfectly Produced by Artin Pro and T.O.N and has Karo professing her love to that single boy she fell in love with as she asked him to hold her tight as they burn.
The promising hit was dropped together with it's official colourful music visual that clearly interpretes the audio. It showcases a blend of 90's high fashion and lavish lifestyle as directed by East Africa's best music video director Sasha Vybez. In the video, Karo is seen in a Petra pants twerking for her lover in a musical store.
Enjoy the visual .