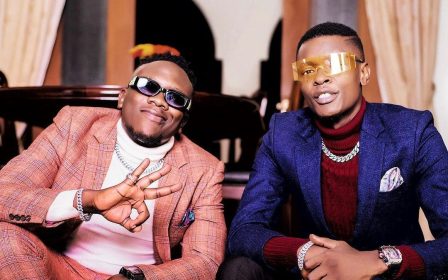 Mapped off his recent studio album, Love Letter album, gifted singer, songwriter and producer Geosteady premieres official music video to his most enjoyed 'Energy' piece that does feature Leon Island boss Jose Chameleon.
Released few months ago, the mid tempo zouk piece where both talents expresse their adoration for that sweetheart who was once essential to their life but left for unknown reasons, was well produced, mixed and mastered by Aki and Diggy Baur.
Directed by popular director, Darlington of Zero One Media, well-known for producing such quality videos, made it very colourful and pleasing to the eye with such an interesting montage.
Take a look.