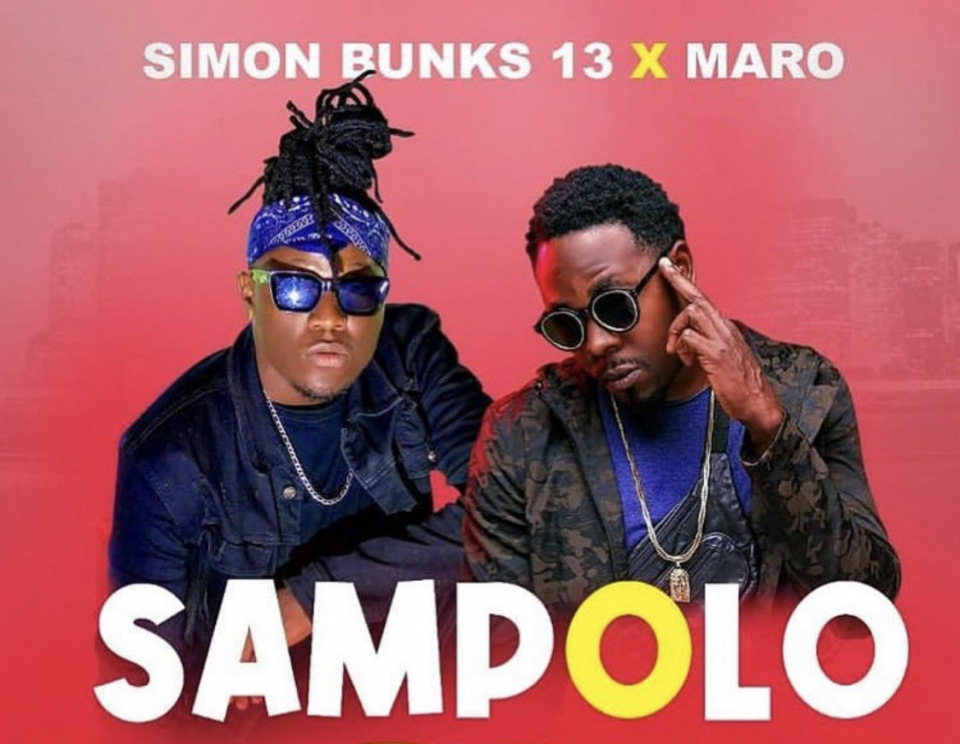 Uganda's fastest rising artiste Simon Bunks 13 who penetrated the entertainment scene with good songs such as 'Zange', 'Dear God', and 'Organic Manure', among others, is out with a new feel good love story piece, 'Sampolo' (Kyana Gwe) and this time round he teamed up with celebrated Rn'B kyabazinga Maro.
In what seem to be an Afro beats tune 'Sampolo', Maro and Simon Bunks brought sun in the winter with their good approach and singing prowess as they seek transparency in their relationships. They want to sample their lovers with the love recipe that they have prepared – It's beautiful love song that will dazzle you into the extremes of love and relationships.
The well mastered audio was produced by Zulitums, One of the best sound engineer who is accredited to most of good songs in Uganda music industry
For a determined young act who is on mission to inspire his fellow youths and export his art to other markets , this is new tune is an indication that he's on the right route to achieve his goal.
The song is available on all streaming platforms and below is it's lyrics video.
(This article is written with a context submitted by Gloria)