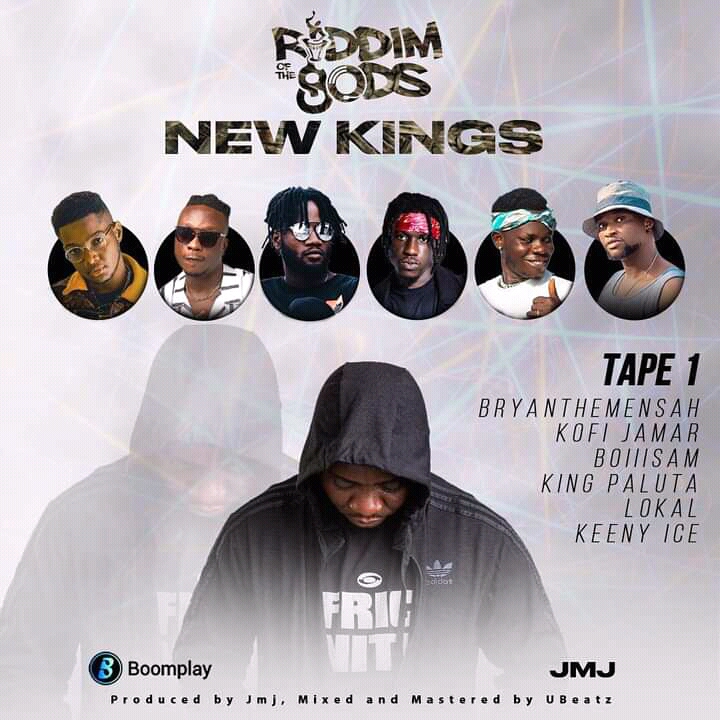 Ace music producer, JMJ, has finally released his much anticipated tape for his 2nd Edition of "Riddim Of The GODS (ROG)" project today, Friday, April 23, 2021.The tape, titled "The New Kings", is exclusively available on Boomplay, Africa's biggest streaming platform, for streaming and download for offline listening.For the "New Kings" tape, JMJ rallied 11 of the finest new generation Ghanaian emcees for the spotlight in a two-part HipHop experience for music lovers and fans of the ROG project.
The first part of ROG "New Kings" tape which dropped today features 6 emcees – Bryan The Mensah, Kofi Jamar, King Paluta, Keeny Ice, Boiiisam and Lokal – showing varying rap styles and admirable skills over JMJ's classic production.Speaking to JMJ, he shared that, "I have always wanted the ROG project to contribute to the progress artistes are already making in their careers no matter the genre. So it excites me to throw my light behind these amazing new artistes for this ROG edition.
He adds, "For Boomplay's resolve this year to focus more and promote upcoming acts and impact their fanbase generation, it was only right to put the tape exclusively on Africa's no.1 audio and video streaming platform. Boomplay will expose the New Kings to its over 60 million users in the core market (Ghana and Africa) of the artistes."The 2nd part of the ROG New Kings tape is scheduled to drop on Friday, April 30th, 2021 and will have 5 emcees: Amerado, Lyrical Joe, Cedi Rap, Phrimpong and AY Poyoo.
Click to stream for free the ROG New Kings tape 1 :
https://boom.lnk.to/JMJRogNewKings
(Submitted: Beeniewords.com)