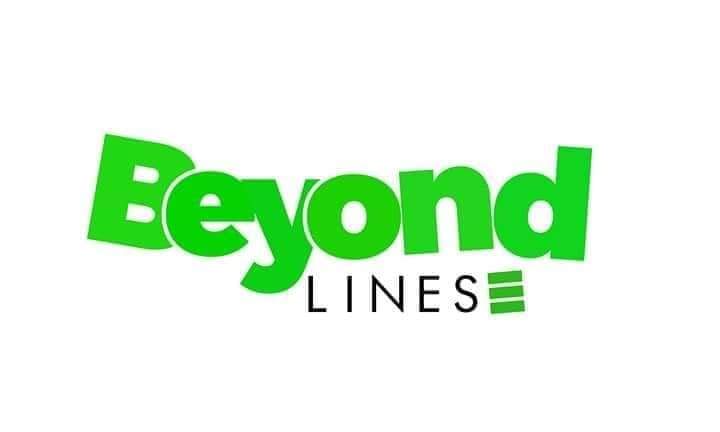 We moved! No, I am not referring to a furniture showroom or a home appliances shop moving from one location to another. I am talking about the music business; we moved into the digital space.
The music business has undergone massive changes as things have moved from consumers buying vinyl, cassettes to physical CDs to purchasing and downloading MP3s to now having music and videos available on as many music streaming sites as possible.
Trends and records depict that Music streaming is currently the financial engine of the industry and it has been estimated that by the year 2030, the music industry is estimated to be valued at about $41 billion driven by streaming.
Candidly, labels do matter and aid artistes maneuver their way through the ladder of the industry, however, independent artistes do also engineer their way through too.
As an artiste in this age and time, you are flying blind if you, as an independent artiste, or your label do not know what to do to get your music on streaming platforms in order to make some money.
Here are guidelines on how artistes and their handlers can take advantage of the digital age and make money off their 'hustle' in such a tumultuous music industry as ours in uganda.
Know the Dynamics
Firstly, most of these artistes and their handlers lack knowledge. You can't win when you are oblivious of the rudiments of the business you are into. In the bid to garner revenue from the digitization of music, one must know the difference between a streaming service and a distribution network
A streaming service is a platform people use to listen to music. The most popular are Spotify and Apple Music while a distribution network distributes and collects royalties from those streaming services; And in Uganda, Triple Flames, Beyond Lines ( both set to launch earlier 2021 ) would be the best to trust with your works.
Select the Best Distribution Agent
Most distribution networks are able to send your music to all major streaming platforms, so this isn't a major concern. However, there are significant differences in what services distribution networks offer, their pricing, and their royalty payments that are important to consider when you're looking for your distribution service. In making a choice, settle for the agent with track record, pedigree and most importantly, connection.
Do You Have Rights To The Music?
Knowing that you need to have rights to the song is critical but actually having rights to the music accords you the opportunity to make money off that digital domain.
Stories of writers, producers, and band mates fighting over misunderstandings on splits are well documented and prevalent in the world of music business. If you're in a band or group and you've been creating music together, then you probably haven't dealt with splits. The term "splits" refers to the percentage of writer's share and publisher's share each writer has on a song.
These conflicts are also an issue that can prevent you from collecting any money and if one of the parties files a formal complaint, the money collected may be held up.
The simple solution is this; sign an agreement!
Register for SoundExchange
Music digitization and monetization is international, considering the fact that, you produce and release music in uganda, yet, the fan base and consumers of the music is widespread worldwide. Therefore, you can also generate money from the international music market too. The answer is SoundExchnage!
SoundExchange is a highly misunderstood organization, and amazingly too many independent artists don't spend the minutes to sign up. From Wikipedia: "SoundExchange is a non-profit performance rights organization that collects and distributes royalties on the behalf of sound recording copyright owners (SRCOs — record labels, generally) and featured artists for non-interactive digital transmissions, including satellite, Internet radio, and cable television music channels.
Fret not, it is free!
There's Something Called Metadata
The fact is; most ugandan musicians are lazy and that laziness might be costing them money. These artistes even make mistakes when filing for nominations for awards, how much more forms that's going to fetch them money.
Metadata is the information that provides insight about other data. The "data" in this case is your song/recording. It is that page on your CD Baby or TuneCore account where you're supposed to list the song name, writers, publishing information, PRO affiliation, length of song and more.
Metadata information helps direct licensees and your aggregator who to pay. So it's essential that the information is correct, complete, and double and triple checked before it is submitted.
Let Your Aggregator Be In Charge
It is appropriate for artistes to understand the business but they should respect roles and expertise in the business. Your role is to go into the studio and record the music. Leave the job of the aggregator to the aggregator – simple!
Let your aggregator administrate everything. Too many artists think they are "smart" and are trying to upend the system by opting out of certain platforms and services.
Using Social Media Wisely
Social Media is the jet fuel for everything!
Artistes should remember why they are on social media in the first place – as artistes first before activists. Your topmost priority is to sell the music, not to expend time posting about politics, religion and race. Focus!
If you can make your postings relevant and create a context around the post that has your people "like," engage, and ultimately convert into fans who are willing to obtain what you're offering (music), then you're in good place. Social media is a conversation with your fans that should move in the direction of your music being patronized and your brand being elevated.
Being Smart With YouTube
Artistes must update their YouTube videos with new, engaging thumbnail pictures taken from the videos that they are supposed to go with descriptions that are engaging that have keywords in them, and add keywords to your videos so they'll be found organically.
License Your Music
In uganda, music is used for movie soundtracks, radio and television commercials with such impunity. It's just a handful of musicians who have dared to go to court over the infringement of their properties.
There's money to be made from publishing, so musicians should license their works for movies, TV, radio commercials and others.
Build website (Online store)
More than half of the assemblage of ugandan artistes do not have websites. Half of those who have, do have outdated information on their respective websites.
If artistes and their handlers want maximum control regarding their music and the consumer experience, they should be building their own websites as a hub for their online sales.
And it has to be Uganda performing right society ( UPRS) task to teach our artists on how they can earn out of their works online.
( Source: Arnold Asamoah – Entertainmentgh.com