It seems like penning down catchy sweet love lyrics is something that comes naturally to a talented singer and songwriter Elijah Kitaka. Listening to songs like 'Me and You', and 'Right or Wrong, they leave you in love-Cave hypnotized for good asking yourself to what influences Elijah to come up with such nice love melodies.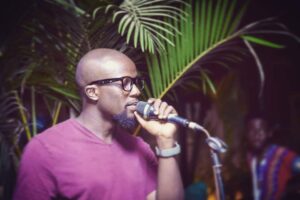 The promising star released a new visual of ' Star ' a song off his debut studio album Son Of Kaloli. Arguably, Star is a musical piece one would listen to back to back without getting enough of it. ELIJAH delivered haunting, captivating sweet melodies and harmonies built on with his beautiful voice that made it sound novelty.
The song whose production is credited to Route Music head of production Eli Arkhi verifies that Elijah Kitaka is the next to conquer the music scene with his exceptional writing skills and voice. The sweet 'Star' takes him in a dream world in which he sets his heart, mind, and soul on a lady whom he would like to make a part of his world and he promises her of a love quality.
The simple and well-graded music video with lyrical subtitles to keep you entertained as you sing along, was directed by Allan Sojah and shot at Route entertainment homes. Kindly watch the video.