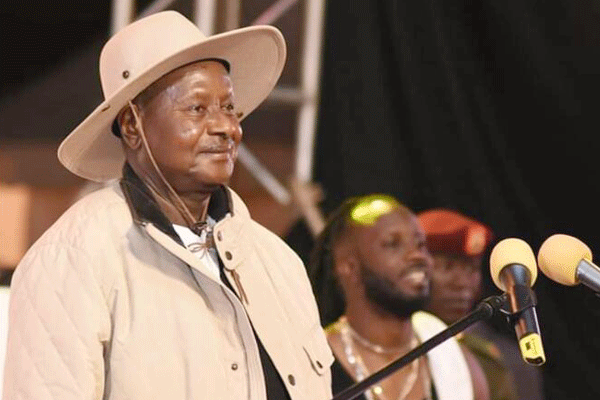 Besides the sad news that have been running in the gagamel camp , their C.E.O Moses Ssali Bebecool has again hit the studio to record a new song themed for NRM campaigns ahead of the forth coming elections .
Bebecool is a great grand ruling government supporter and so he decided to contribute to its good deeds by offering it a campaign song. An insider has it that he hasn't been hired either to do so but he's just dedicating his golden heart for them in that way . It's not either hard for us to believe this because he has always solely participated in various NRM programs and he once appeared in another project that campaigned for NRM dubbed 'Tubonga nawe" featuring some other Ugandan established artistes.
Though many many think he should surely be doing this because he has benefited a lot in the acting government to the extent that the president named him first muzukulu which simply translates as first grand son.
Source : TheSpotug.com