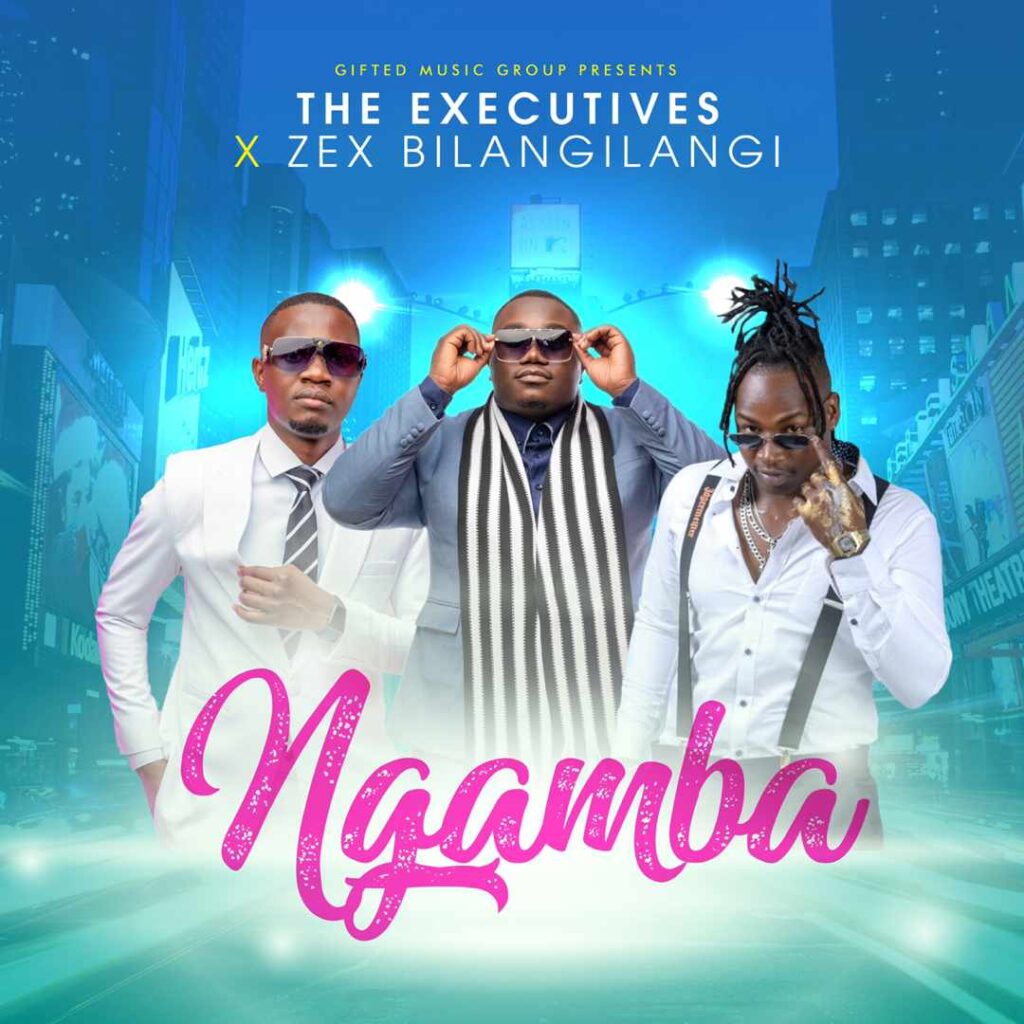 The singing duo and former artiste mangers The Executives, Owor Paul aka Hustle King and Kirunda Derrick aka Hustle Chief have dropped Ngamba song. This comes along featuring singer Zex Bilangilangi and the it comes out under Gifted Music Group, thus making it a banger tune that will see 2020 end in style.
Ngamba is a song that tells a story of lovers where the man asks her love to always tell him that she loves him so much. He moves on to tell her that she should ask for anything, and she will be given with one heart.
He continues to tell her how she has left him helplessly falling for her, a thing that has made him loose all and look at her alone. The Executives are well know are well know for telling great sweet love stories that leave their fans dancing and making sweet loving.
This comes in following the Executives' Kasulewo monster tune that swept the airwaves by a storm after its release this year. Despite one of the singers (Paul Owori) being with a tight schedule during his Busiro South Member of Parliament campaigns, the song dropped with its multi-million and award-winning video.
On the hand, Zex Bilangilangi should be noticed in this song dropping his killer comical lines thus giving the song an elevated touch. It was produced by one of the top producers, Bomba.
Listen to the song: