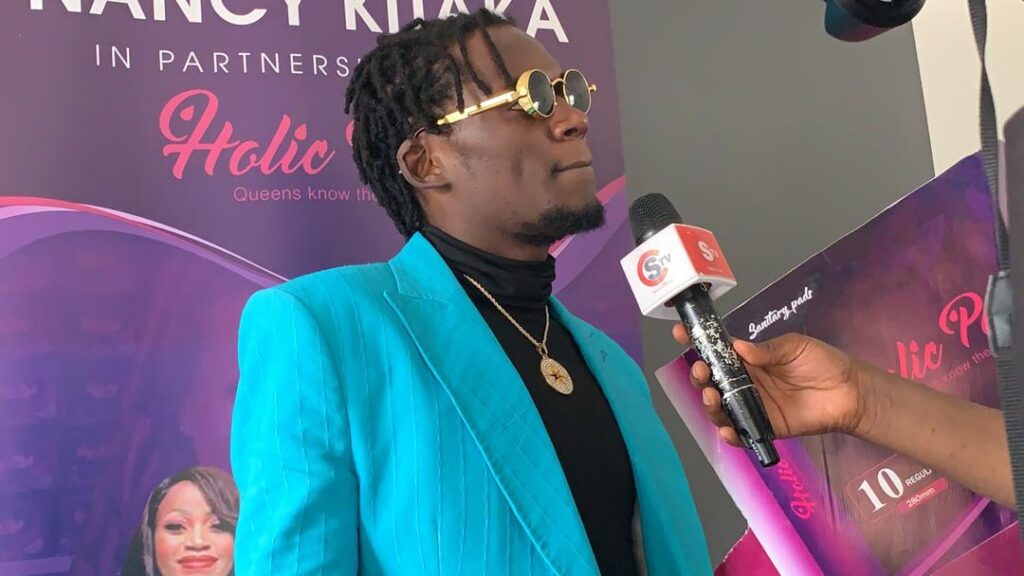 As the lockdown continues to get eased, many artist anticipate that shows, concerts and bars will also soon get opened up. Many have been seen lamenting on how they are too broke and how they can not afford this and that.
However, it seems that musician Sama Solja may live to praise the Lord over the blessings in this lockdown. The "akaama" singer is said to have landed an ambassadorial deal for Pads For All campaign.
Pads For All is a campaign by African Women Humanitarian award winner Nancy Kitaka who partnered with Sheebah's Holic Pads to try and facilitate the less privileged females with sanity towels ( pads) for a year in the bid to improve their hygiene during the menstrual period, while she ( Nancy ) ventures into sustainable means.
"As Humanitarian you do not need justification to lend a hand once a need is identified." Said Nancy Kitaka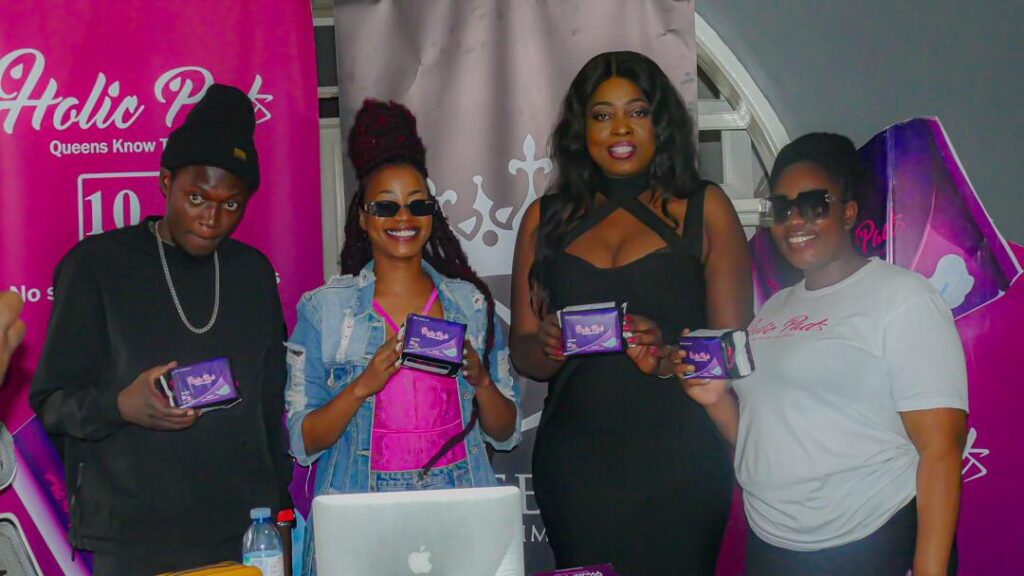 Talking to Nispage, Sama Solja said that it was such a blessing to him. He explained that he appointed as the project ambassador after along hustle. On this journey, we aim to support the vulnerable in society to withstand the social crisis engendered by the COVID-19 pandemic.
" I Give thanks to the almighty for the absolute thrill to have been appointed to be part of this project and I can say I had been on several successful projects with one of the directors and maybe that's why she chose me to be on this project too" Sama said.
However, many fans on social media have been wondering how a male singer becomes an ambassador for Pads, which would have been represented by a female singer.
"It's an honor to have a young male music icon like Sama ,who is loved by many ugandans and most especially female because of his lovely music he gives them, associated with Pads For All. His sweet music meant for ladies fits well into our theme" Nancy Kitaka answered the naysayers.
Such ambassadorial deals in this pandemic are unfound and therefore, this looks like a landmark to the young singer. Sama Solja is one of those young promising singers under Redzone entertainment label who is better known for his sweet melodious songs like akaama, nyonyi nyange, essubi, money, bakoppa kugwe and many others.