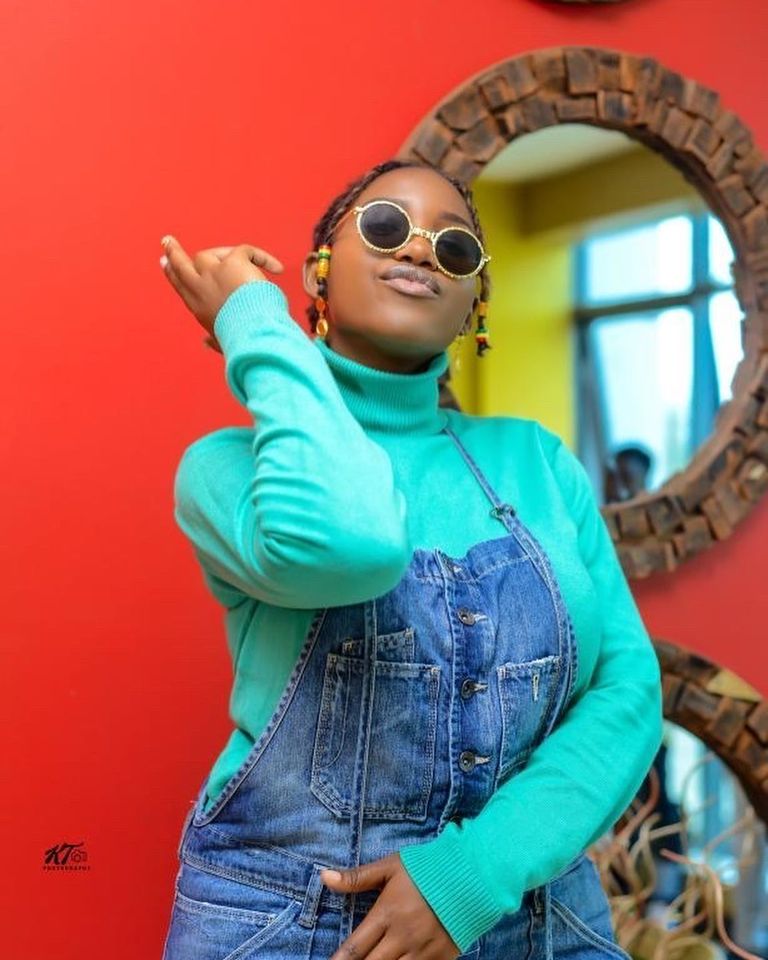 If I were tasked to make a list of best emerging stars of 2020, then Black market label signee and promising female act, Martha Mukisa wouldn't miss. Martha who is better known for her 'Internatinal Love' the first project she released under her current black market management earlier this year, has proven herself to be a force to be reckoned with over the past 4 months. Her Kikomando remix in which she featured Victor Ruz, is one of the most played songs on both radio and Tv stations at the moment, and reached 14k views on her vevo channel within just a month of its release.
Martha Mukisa is determined to keep her royal fans thrilled with her crafts and is showing no signs of slowing down. Earlier last week, the talented vocalist released another beautiful afro bob song tagged 'EX WO' where she lays his powerful vocals blended with Luganda and simple English lines.
On this piece produced by one of budding sound engineer and Producer Steyn, Martha wonders how her love character's ex feels when she sees him being loved in a better and romantic way than before. She continued to describe him as being a blessing and a source of joy for her. The song has sweet melodies and harmonies in all dimensions, making it a beautiful one to listen to.
Martha still maintained her endearing sweet voice which complements the love concept of the song and its a hit love piece by all standards.
Kindly Listen to the song: