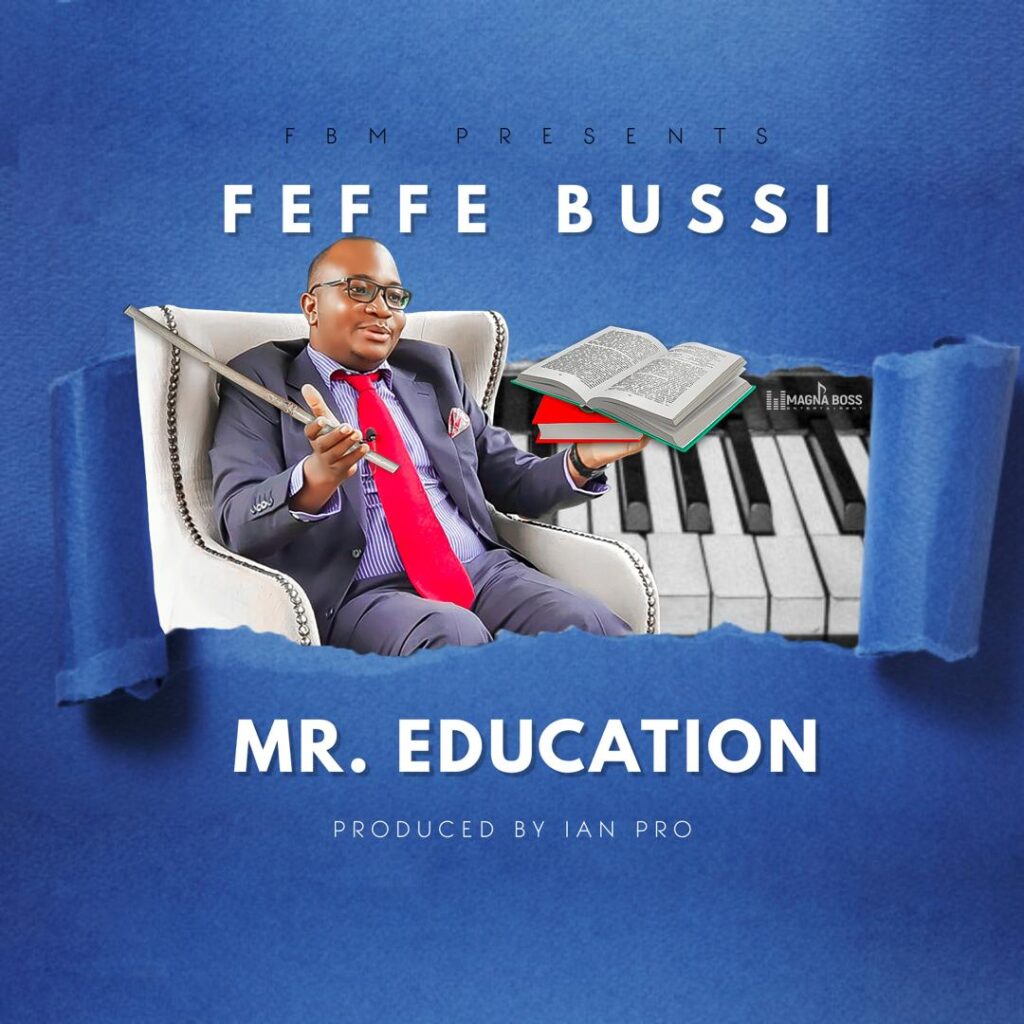 Uganda's lugaflow trend setter rapper Feffe Bussi is here to stay and make history in the rap fraternity. After making a bigger stride with his 'Gulu' piece where he conversed of what transpired on their way to Gulu were several artists had gone to meet Gen Salim Saleh the head of operation wealthy creation (OWC) to talk over on various touching issues in Uganda`s music industry with others having intentions of getting bail-outs from the General.
The smallest rapper of Uganda who has continued to elevate his music through his unique style, skillful articulation as it is evident in most of his works, has again hit the musical streets with an edutainment piece of music he titled 'Mr Education' a song about African education system.
Recognized for his intellectual work through several feats, Feffe on this Ian Pro produced rap song addressed the issues of the poor education system in Uganda and Africa at large.
Pointing out how Education is an addition for one to succeed in life, On this song where Fefe touched on the sensitive issue within the country, went ahead to call on government and responsible administration to respond in ways that will make our curriculum satisfactory within the system to allow many to think out of the usual box.
A song was released together with its lyrics video with nothing but colorful lyrics to make you enjoy it more.
Listen to it here