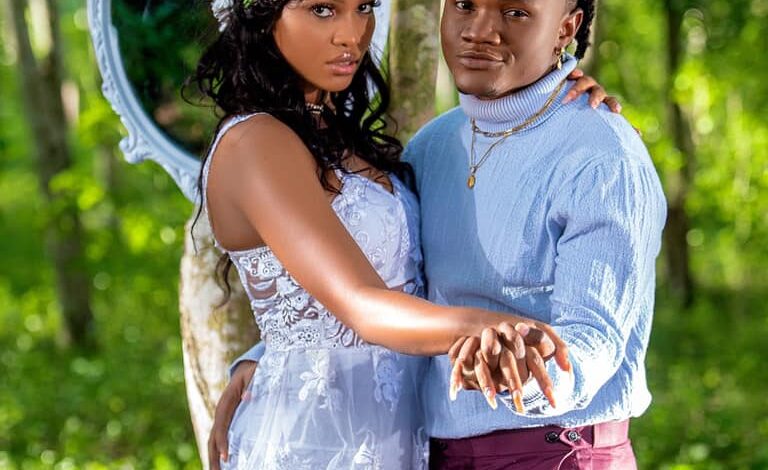 Songstress Spice is steering her wheel right and aiming high as she hits the bar too high, she has just dropped the visuals of her brand new song dubbed 'Yes' featuring Tanzania's Mbosso.
The song full of love and romance which was produced by Ugandan talented audio producer Artin on the beat and mastered from Tanzania at Wasafi with the video shot and direct in the same land, is off Mbosso's Definition of Love album.
In the song, Mbosso asks Spice whether she will acknowledge his proposal and be his wife however, in response Spice affirms with a big 'Yes' about the proposal.
The song sang in three languages Luganda, English, and Kiswahali is yet another single banger for the moment to groove to that will spice up love with a great message of love and romance among lovers.
The visuals of the lovely song 'Yes' were directed by Wasafi's Hascana who gives the song more beauty with classic scenes and major beautiful shots taken from the forest and unique set up.
Undoubtedly, Spice's Kiswahili and the lyrics coupled with the costumes donned by the singers and the characters in the video is something that cannot go unnoticed.
Watch it here:
( Source: Waniola Isaac)