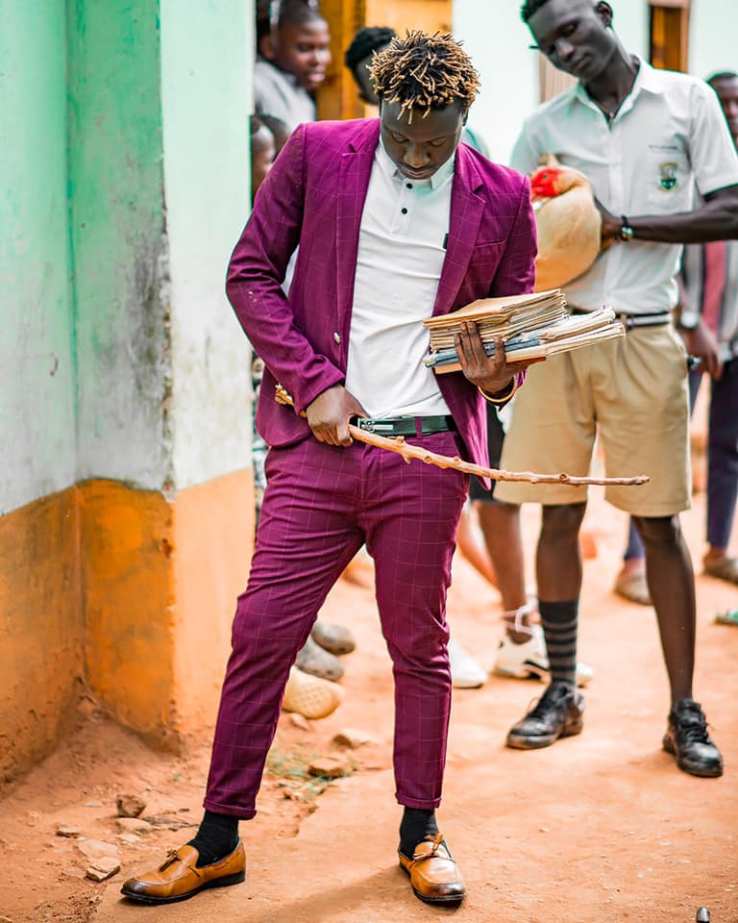 Trouble entertainment boss Gravity Omutujju has continued to cement his brand as the best lugaflow act with great composing abilities. The Walubembe Zaaya star is out with a new visual to his boppy piece 'Kati Nebwentema' – It will have you at the edge of your seat.
"Kati Nebwentema" which was composed of a phrase made by Bobi Wine a few weeks ago when police officers stormed his NUP offices and made away with several items which they regarded as army attires and easily translated as ' Even if I go', is a Luga flow piece infused with afro pop flavored with bursts of good vocals on chorus from Gravity himself and fuelled it with tons of expressive Luga flow lyrical content.
In the song produced by Eno Beats, Gravity hits out at Basajja Mivule who was recently busted and widely mocked for giving a fake story of how he rose from grass to riches by rearing dogs.
The music videos which is characterized by lots of dances and comical scenes, was directed by Avataz Films who's handy camerawork keeps things interesting for the most part. Scenes are crisp, bright and vivid, with great Danacers
Enjoy The Movie