In recent times, we have seen how there has been a rise of new Ugandan artists in the disapora who are either changing the music game or upgrading the phase of music from where the old guards left off – One of then is Seattle, Washing based gifted singer and songwriter, DanZ Eko, like how he calls himself in the showbiz world.
To maintain his high streak, The Sukuma entertainment signed gifted act who is mostly remembered for his romantic piece, vibe, is here again with a new mid tempo love piece tagged Nkuliko.
With his distinct and unique vocals, he glides perfectly on this Pro Dat and Dan produced song, as he expresses his love for that sweetest one.
It's a beautiful one that you will definitely put on a replay.
Listen to it here!
Who is DanZ Eko?
Am Daniel Kikomeko – A versatile person of skills in both visual and performing arts signed under Sukuma Entertainment. Am a perfectionist and sometimes they regard me a person with obsessive-compulsive disorder (OCD) . Am venturing into videography business too in seattle Washington.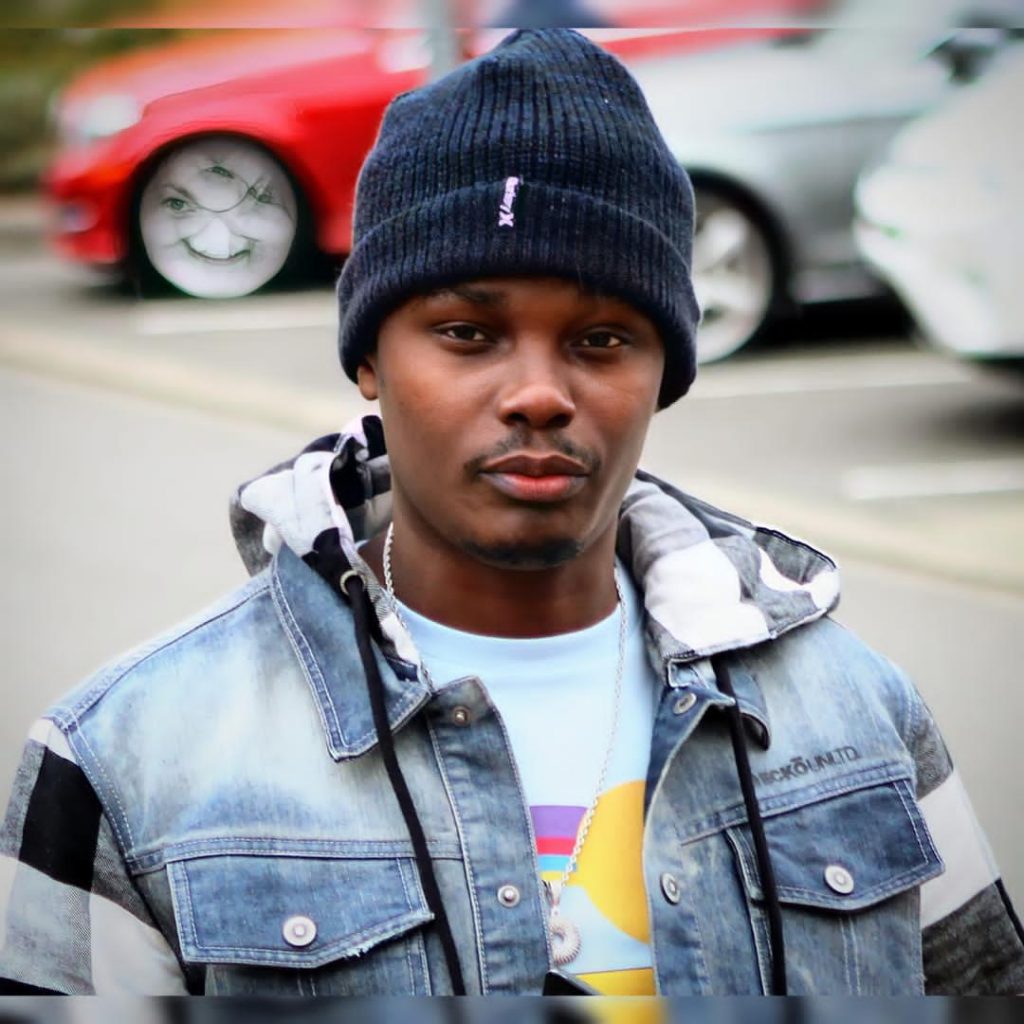 Briefly tell us your music background? Was your family supportive in the first place?
My music started way back in my childhood participating in music, dance and drama school activities which was a great piller to groom me as an artist.
When it comes to my family, they have been supportive in my music journey. They have been number one fans of Danz Eko and have invested heavily in me. Thanks to the Munene's.
What is the saddest moment you can recall when you had just started?
Professionally, I commenced my musical journey during covide19 pandemic with that lockdown and whatever I was doing wasn't consumed as much as I expected so I lost direct touch with my fans but thank God we here again to make it happen.
Who inspired you to make music?
Am inspired by the legendary artists who I used to listen to and mimic their songs which made me feeI I could at one moment be like them. In my early days it was Jose Chameleon and other great ugandan artists that had great hits then.
How would you describe your music? And what that genre that you do mostly?
I would describe my music as a piece of love, entertainment and Godly. I cross in all genre depending on the vibe and the people I want to serve at the time. Being a Deejay and with a great composition skill i just love creating good music although i borrow from the trends of hip-hop, Afro pop, RnB and Kidandali.
With no doubt your songs are receiving massive airplays, in your thinking, what contributed to this?
Having a great management team is the magic behind. Sukuma entertainment is my management team which guides me in everything that adds to me as a brand that's directing me during song writing sessions, production and most definitely promotion. They have helped me on double premier of the tending songs now in uganda (Mukidongo and Vibe) – Thanks too to my online team 'Team Danz Eko', it has been good at pushing and connecting my brand with media houses such as TV, Radio stations, print media and Deejays.
Let's talk about your latest songs, what is the message behind these songs?
'Vibe' is a relaxing song that melts you into love world. It's a romantic song you would love to dedicate to your loved ones as its lyrics perfectly describe that feeling of how to love and be loved..
Watch Vibe here: Official Music Video
Then, 'Mukidongo' is a club dance tune that won't leave you seated when the deejay plays it. It basically talks about all amazing things party animals do in night clubs that you can't afford to miss.
Watch Mukidongo here: Official music Video
Who writes your songs?
Like I started earlier, I do have a unique writing skills and I have written most of my songs though I at times invite other celebrated songwriters to assist me here and there. On my new album, I worked with 2 great writers that's Dokita Brain and Ink Stained whom you can't denied of their unique art as well.
Which artists would you wish to collaborate with?
I love to work with all gifted acts and by surprise I have something titled 'Yegwe' with female dancehall act Karo Kasita
watch it HERE
And hoping to work give you more very soon.
Apart from your latest song, what other songs have your produced?
I have done songs like Gimme Love, No waste time, Balibayo, Yo Not Lonely, Sirwana amongst others which I believe to earned me more audience still.
What is your favorite song among them all?
I do like them all but recently it's 'Vibe'… Whenever I listen to it as my own fan not as the one that composed it, it makes me love the artist and the song more. It's a song I passionately composed for those in love and me inclusive.
Do you sing in the shower? What that one songs that all come in mind first?
Yes I do.. mostly my songs that I haven't recorded yet. It's the only room in my house where I mostly practice my new songs from…. Lol
What would you be doing right now, if it wasn't for your music career?
Actual music is not my full time job. Am a graphic designer, and business man in Seattle Washington – I do take Music as my other side business unlike others.
Where have you performed? What are your favourite and least favourite venues? Do you have any upcoming shows?
Haven't performed yet because I came during the pandemic times of lockdown where gatherings were limited. But am hoping for the best this year
How do you feel the Internet has impacted the music business?
Internet has greatly helped me to reach out to my fans most especially during those times of pandemic where performances were not allowed. It's via internet that I have managed to garner more online viewership and more virtual fans.
It aided me alot.
What is your favourite song to perform?
I would say 'Mukidongo' – Since it's a banger that with no doubt would put the crowd into a frenzy.
Which famous female musicians do you admire?
I admire so many based on their respective music genres
What is the most trouble you've ever gotten into?
Haha!…No trouble yet. I try my best stay in my lane.
If you could change anything about the industry, Uganda in quotes, what would it be?
Enforcing copyright law where the creators would benefits more from. Creators need more out of their creations.
What is one message you would give to your fans?
I love my fans and without them, there's no me. I continue to request them to love me and my music again and again.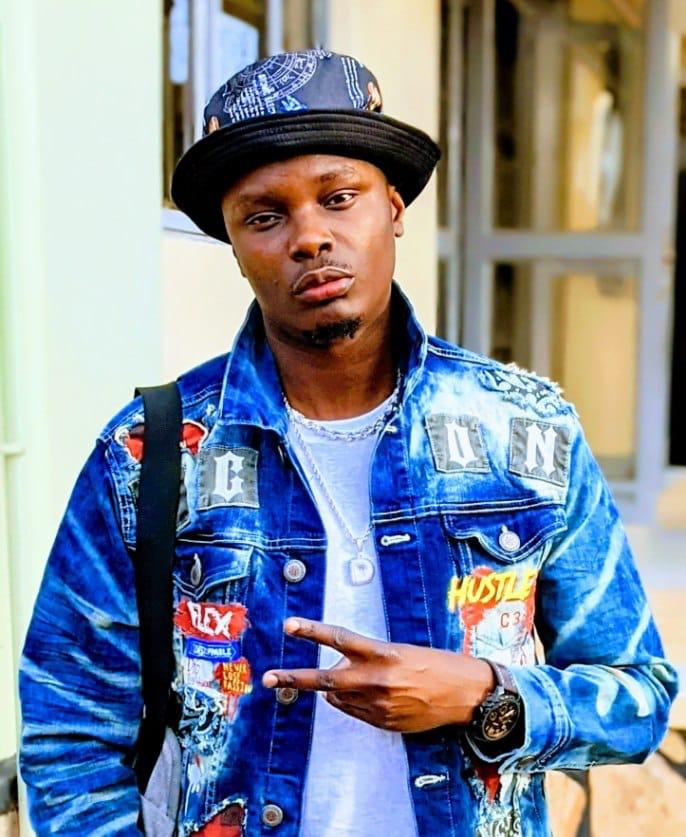 What's next?
Am working on some collaborations both local and international.
My fans are yet to taste my uniqueness .
You can follow him on all social media platforms as : @danz eko official