Musician Ykee Benda cheated death. The renowned hit maker was involved in a life-threatening accident.
Ykee Benda shared a photo on his social media pages, thanking God for saving him and his family.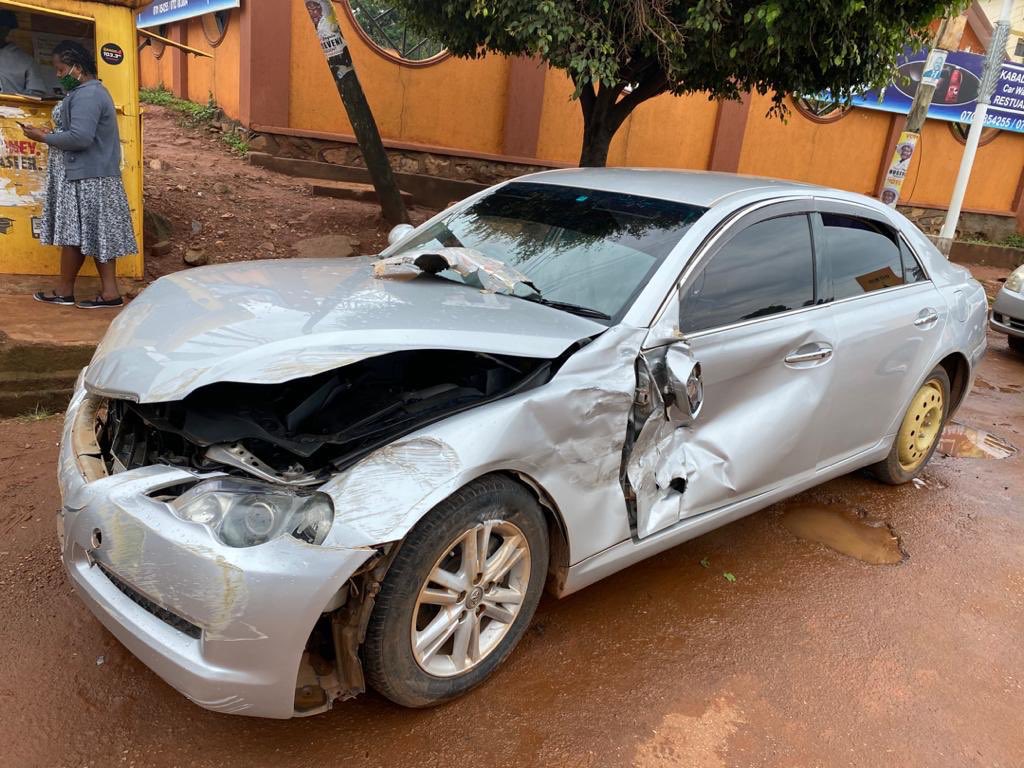 "Thank you God for another Chance to live. Got an accident with my family my son Dante & his mother Julie Batenga who didn't get any problem. We thank God for a second chance" Ykee posted.
In the photo, Ykee shows his bruised face and crashed vehicle. His baby mama Julie Batenga and son Dante survived the accident without any injuries.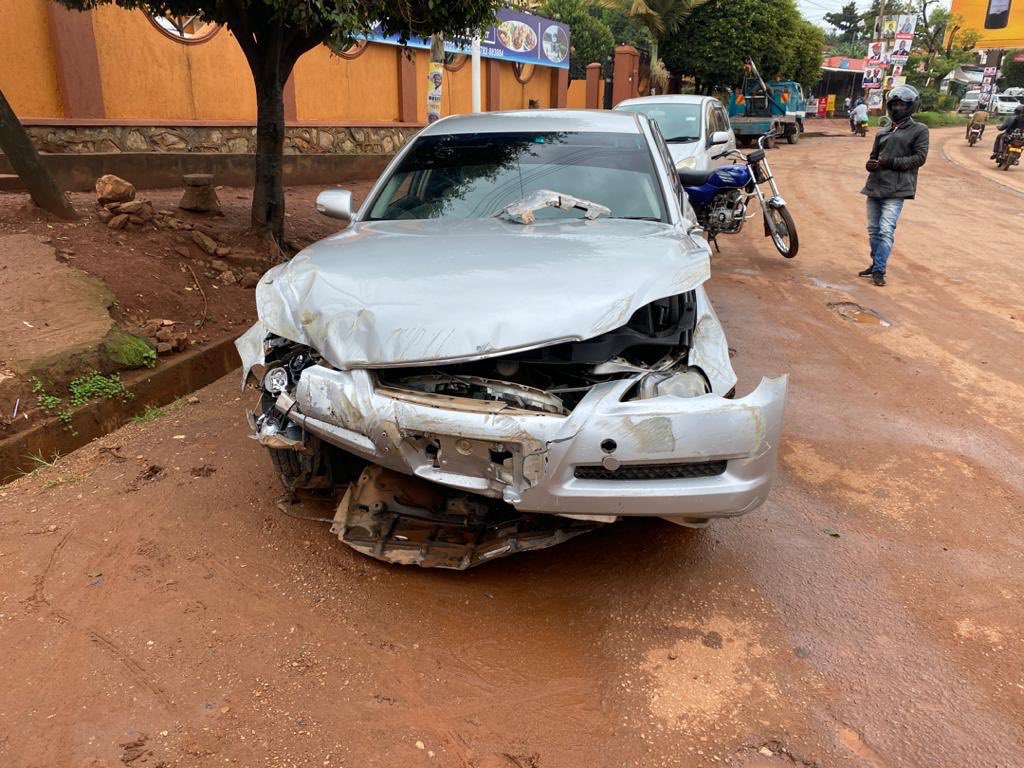 Ykee is the current President of the Uganda Musicians Association. He's known for hit songs like Superman, Munakampala, singa.
( Story by Riaz Paavo )