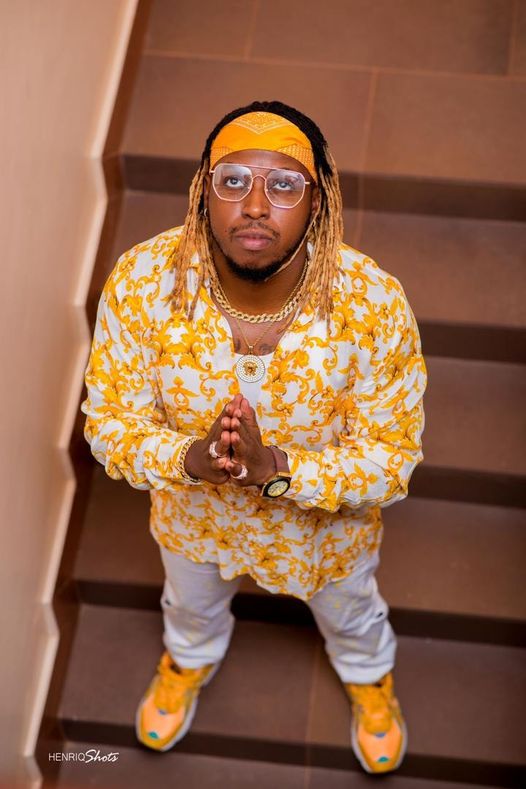 It's been a while since the industry received something new from Rabadaba – One of gifted, pacesetter and the greatest artist at what he does as far as crafting dancehall , afro Dancehall / Luga Ragga lyrics is concerned. Rabadaba is one of the frontier artists who have pushed Afro Dancehall/ Afro-Pop and Luga Ragga sounds across East Africa – He is still appreciated for his infectious style and lyrical prowess as evidenced in some of his old catalogs say songs like 'Olunyiriri', 'Mukyamu', 'Ability where he featured Goodlyfe which is believed to have earned him more following and accollades.
To break his musical hiatus, the luga ragga honcho will return with official music video to his dancehall fused with hip hop touch tune 'Ffe banene' after starving his fans and the industry at whole for almost a year. This song which was produced last year, is tipped to be off his body of work, Dapper Dan Daba volume 1
Embracing his signature dancehall style, the song has a unique sound with ppercussive tropical vibes that cements the rhythm throughout the song thus creating an entrancing and enticing piece. On the song, it's basically Rabadaba reminding his counterparts that he is still the king of his style.
The music video that was shoot in London few days ago, is expected to have those magical scenes as directed by best directors which will give it more meaning. Video will read on his official YouTube channel very soon, just subscribe to it so that you be the first one to give it a view when it's out.
Subscribe here: https://www.youtube.com/channel/UCqGdjiVktA1QeRsC5FxunIw