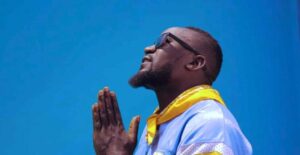 As the saying goes, inspiration songs are aimed at visualizing success and give one confidence to keep moving and this is exactly what Uganda's rap music video director, producer and now rapper Breezy Beats delivered in his inspiration single captioned "Kirooto Kyo" which is a luganda dialect to mean 'Your Dream' – This is his other side that the industry didn't know
'Kirooto Kyo' which is built with well-mastered hip hop instrumental crafted by Tricky Beats, is a catchy inspiring song on which Breezy Beats displayed his hidden talent with rap content detailing what he has been through to be where he is today as he encourages other youths to always follow and work towards their dreams.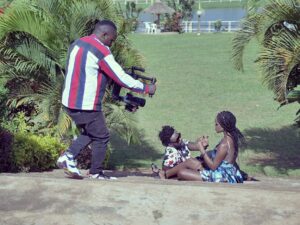 While talking to www.nispage.com, Breezy disclosed that he's working on a 6-tracks inspiration EP mainly to share his struggles and victories of life hoping to inspire people out there. And Kirootyo Kyo is a single off this EP.
" Basically, it's a song i came up with after listening to so many stories from some of the young Rappers i meet during the Street Credit show, its something i myself i have experienced based on my family background where education was the only pillar of success, go to school graduate and get a day job – something i rebelled against and yes i agrees the talent or showbusiness is not a smooth road but my dream is something am willing to go the extra mile. Long story short i thought of doing this song to inspire people like me out there" He explained
The self-directed music video opens with a snippet of MC Kats commending breezy for his contribution to the music industry.  It's a beautiful visual to watch. Kindly watch it :