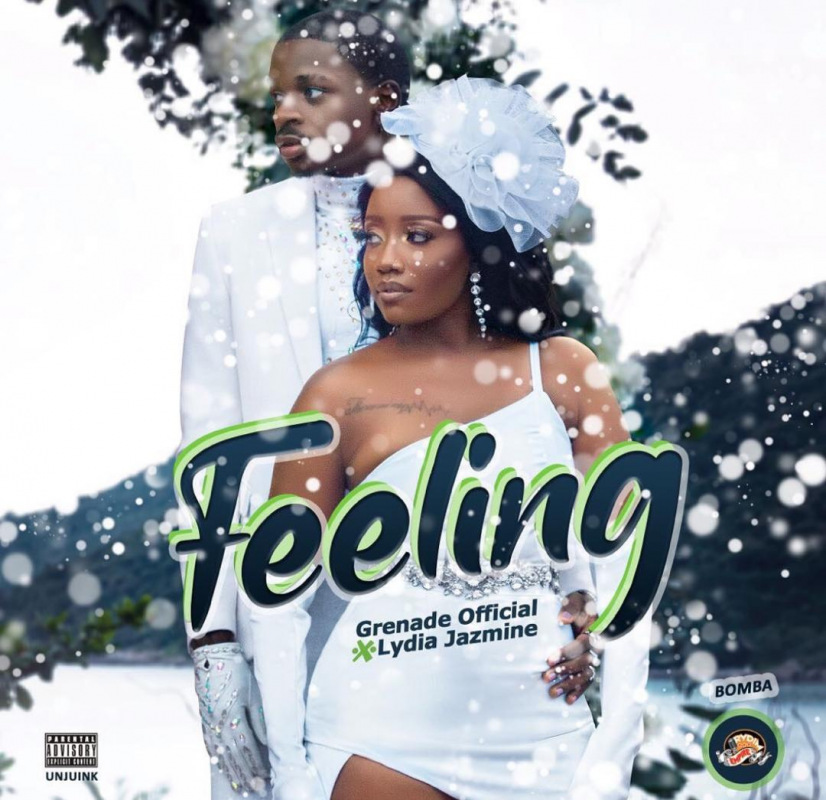 Blossoming ugandan singer, Grenade, who is remebered for his massive hit tune 'Nkuloga', few days ago he released another love story ballad tune tagged 'Feeling' where he teamed up with sultry female singer Lydia Jazmine where they promise to forever love each other.
'Feeling' which is a unique blend of afro beats and zouk sound, was perfectly produced by one of the budding producers in the space, Bomba made my beat. He gave it a touching juju which carries listeners emotions to another status, gave gifted Grenade an environment to display his powerful voice as he pours his heart out to Lydia Jazmine, noting that she gave his a life a meaning the day she walked his way.
Pretty, daring and feisty, Lydia Jazmine who has in the past years managed to create an amazing musical ambiance with her beautiful vibe, on this tune she assures Grenade that she is ready to give him all the love in a heartwarming way with her exceptional vocal ranges.
'Feelings' is an ideal song to dedicate to your lover letting them know how you feel for them.
Listen to this beautiful piece.